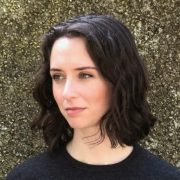 Email me at mail@piperhaywood.com. Online, find me on the usual suspects but mainly on GitHub, GitLab, Mastodon, and Twitter.
Get in touch if you'd like to work or learn together, have something to share, or want to say hi.
If your inquiry is related to marketing, please see my general guidelines. If you would like to be notified when there are new posts on this site, sign up to receive a weekly or monthly email digest.