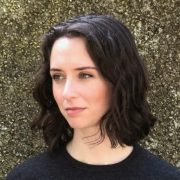 Email: mail@piperhaywood.com
GitHub: github.com/piperhaywood
Fediverse: @piper@vis.social
Get in touch if you'd like to work or learn together, have something to share, or want to say hi. If you would like to be notified when there are new posts on this site, sign up to receive a weekly or monthly email digest.
If your inquiry is related to marketing (guest posts, backlink requests, sponsored content, etc.), please see my policies. But a quick summary: I don't generally do that stuff, this is a personal site.