👋 Thanks for stopping by! Read on for a bit about how I work, what I've worked on, and who I've worked with. If you're curious about what I'm up to right this moment, check out my Now page. I'm always happy to discuss new opportunities and possibilities. If you're interested in working or learning together, let me know.
As a web developer, my responsibilities often include designing the information architecture, establishing the tech stack, managing hosting environments, writing documentation, training users, and of course writing, testing, debugging, and deploying code.
Sometimes my work involves collaborating with designers to create a website from start to finish. Other times, I work directly with the client to make enhancements to an existing site, for example to improve the UI or bring the tech stack up-to-date. Regardless of the task, I aim to get the most out of the opportunities offered within the practical constraints and the shifting nature of the web.
The languages I use most often are JavaScript and PHP, and I have dabbled with Python, Ruby, and SQL. The content management systems (CMSs) I usually reach for are Kirby and Craft CMS, though I also work with WordPress when appropriate such as on this site. When time allows, I enjoy experimenting with newer CMS options and frameworks such as Netlify CMS, Gatsby, and Hugo. On the front-end, I'm a big fan of squeezing the absolute most out of CSS and HTML, using semantic elements whenever possible and making use of CSS Grid Layout and Flexbox when appropriate for the browser support requirements. JavaScript is great, but it's not a panacea for front-end difficulties and should be used with care!
Moving forward, I would like to spend more time working with larger teams to make more meaningful contributions to open source projects and the open web more generally. I would also like to focus more on making the web accessible, particularly with institutions in the cultural sector that often inadvertently neglect this critical element.
Writing / Learning / Teaching
I keep track of the things that I learn by writing everything down. These are a few of my most recent work-relevant posts:
I taught a short series of workshops for the LCC MA GMD program in early 2020, and I'm currently offering free one-on-one digital coffee sessions to anyone that wants a bit of mentoring or has a few questions.
Selected Projects
This is some of the web work I have been involved in over the past few years. Please get in touch if you are interested in further work examples.
Open School East website, with Sam Baldwin (2020)
Open School East is a space for artistic and collaborative learning that is free, informal, versatile, and non-exclusive. Sam Baldwin designed the website using the existing identity by Kellenberger–White as a starting point. I developed the website with WordPress, working with their extensive legacy content and integrating custom Gutenberg blocks to suit their requirements. Full writeup coming soon.
"Eternal Return" for Elizabeth Peyton, with Jules Estèves (2020)
Elizabeth Peyton is a contemporary artist whose works have been collected and exhibited by the Whitney, the Pompidou, MoMA, the National Portrait Gallery, and more. "Eternal Return" is a presentation of her recent work hosted by the Gladstone gallery. I worked closely with designer Jules Estèves to develop a website that reveals photographs and images of her work in time with the user's scroll. Full writeup coming soon. Read about it in the New Yorker
cobox.cloud, with Sam Baldwin (2020)
CoBox is a distributed Dropbox-like shared filesystem built on top of the Dat protocol. Sam Baldwin designed the website, and I developed it. The site uses Kirby CMS and is hooked up to the NPM registry to pull in data about the most recent versions of the NPM packages that underpin CoBox.
gemmacope.land, with Gemma Copeland (2019)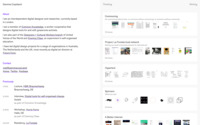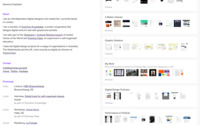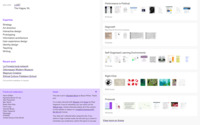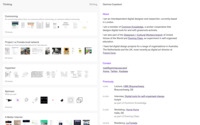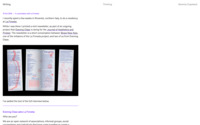 Gemma Copeland is an interdependent digital designer and researcher who started her own practice in late 2019 after several stints at award-winning studios across Europe. As part of this shift in her career, we created a website that functions as an archive, a notebook, and a sandbox. She wanted it to be lightweight and easy for an enthusiastic beginner to tinker with the markup and CSS, so I set her up with a static Eleventy site, minimal JavaScript, and some thorough documentation. She was already a prodigious Arena user, so we decided to use the Arena API to pull in selected channels that give further context for the way she thinks about her work. Read more on her website or check out the repository on GitHub.
Barozzi Veiga website, with John Morgan studio (2019)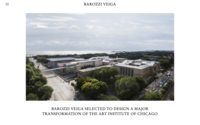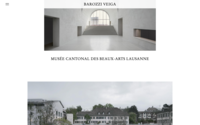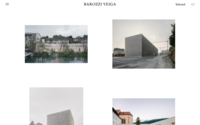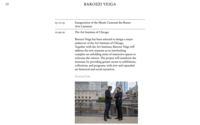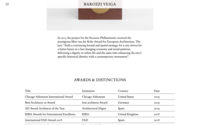 Barozzi Veiga is an award-winning architecture practice founded in Barcelona. John Morgan studio had taken on the redesign of their website and subsequently brought SB-PH on board for the web development to ensure that their designs were implemented with nuance and precision. I configured Kirby CMS, handled the JavaScript, and worked with Sam on the CSS. The website launch coincided with news of their involvement in the upcoming transformation of the Art Institute of Chicago.
British Earways website rebuild (2019)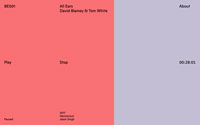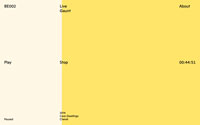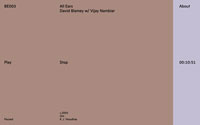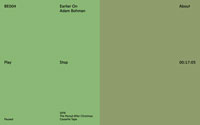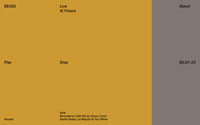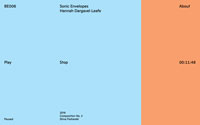 British Earways is a London-based audio project featuring mixes, compositions, live recordings, and other work from contributors around the world. The website was originally designed by Julia. In early 2019, I rebuilt the existing site using Kirby CMS v3. The new version of the site uses modern web technologies including the Web Audio API and CSS Grid Layout. Read more.
Manalo & White website, with Fraser Muggeridge studio (2018)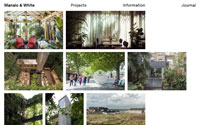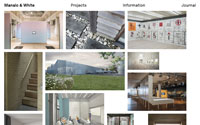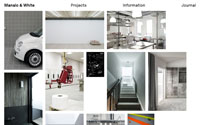 In 2018, SB-PH was approached by Fraser Muggeridge studio to develop a new website they were designing for architecture studio Manalo & White. I configured Craft CMS and implemented the JavaScript and logic, particularly a randomised feed of project images which would occasionally feature media associated with a particular keyword – "white", "concrete", "plants", etc. – on the homepage "above the fold".
Modern Design Review website rebuild (2018)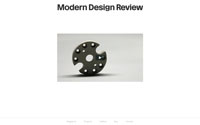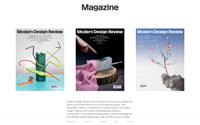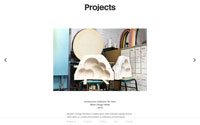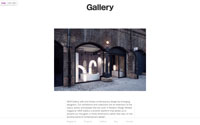 Modern Design Review is a contemporary design magazine. The MDR website was originally designed by Graphic Thought Facility. In 2018, I rebuilt the existing website to reduce dependencies and make use of modern CSS properties, and I moved their site to a new hosting platform. Since then, I have worked with MDR on further updates as needed to incorporate documentation of their many projects and of their gallery space in London.
Keepers of Lost Clothes website, with Dust (2018)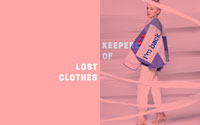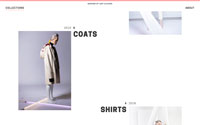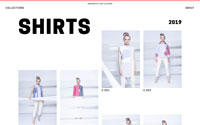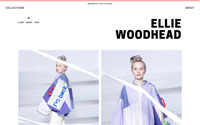 Keepers of Lost Clothes is a fashion-focused pedagogic research project at Leeds Beckett University. The website was designed by Dust and developed by SB-PH. I configured Craft CMS and implemented the logic.
Modern Art website, with John Morgan studio (2018)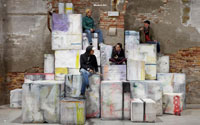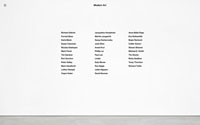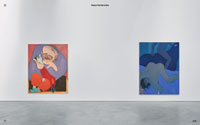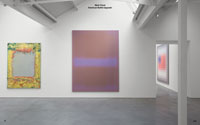 Modern Art is a gallery representing artists internationally with two locations in London. In 2018, John Morgan studio approached SB-PH to develop the website with a focus on nuanced typography and high-quality media. I worked closely with the Modern Art team to configure Craft CMS appropriately for their specific archive requirements and implemented the logic and JavaScript.
Marysia Lewandowska's website, with Luke Gould (2018)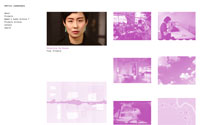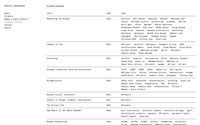 Marysia Lewandowska is a London-based artist that exhibited in the Venice Biennale Pavilion of Applied Arts in 2019. Her ethos is "Share What You Know". In 2018, I developed a new theme for her existing WordPress site designed by her frequent collaborator Luke Gould.
Occasional Papers website (2017)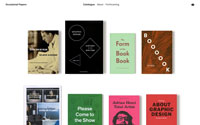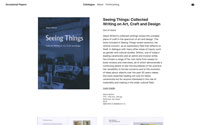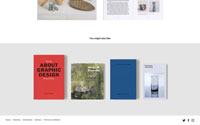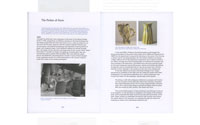 Occasional Papers is an independent publisher of affordable books devoted to the histories of architecture, art, design, film and literature. OP approached SB-PH to design and develop their new e-commerce website in 2016. I developed a WordPress theme with extensive WooCommerce support and wrote the logic to display books proportionately on the front-end.
Jock Kinneir Library website (2017)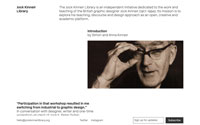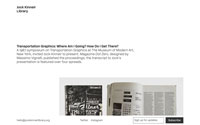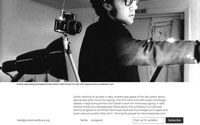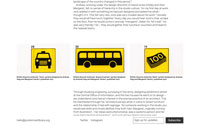 Graphic designer Jock Kinneir is perhaps best known for his work with Margaret Calvert on Britain's motorway signage, an undertaking that would inform a large part of Britain's graphic identity. The Jock Kinneir Library, an organisation dedicated to sharing Kinneir's work and teaching, commissioned SB-PH to design and develop a website where they would share interviews, media, transcripts, and other resources of note. I worked with the Library and Sam Baldwin to devise a records system and page builder that is suitable for their breadth of content, configuring Craft CMS and the logic.
Memory Machine website, with Luke Gould (2017)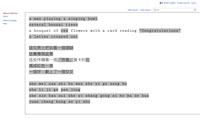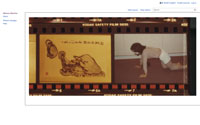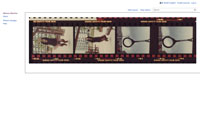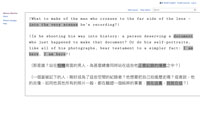 Memory Machine is a web-based artwork by Tyler Coburn commissioned by the Asia Art Archive. I worked with designer Luke Gould to create a bilingual, Wikipedia-esque website driven by MediaWiki. The Asia Art Archive hosts this website on their server setup in China. Read more.
Gabrielle Lockwood-Estrin's website (2017)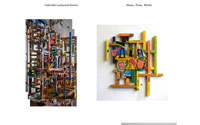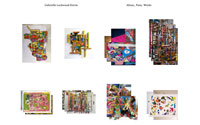 Artist Gabrielle Lockwood-Estrin focuses on printmaking and over recent years has been producing increasingly layered, and consistently colourful, pieces. SB-PH designed and developed a simple website to showcase her work and activity. I configured Kirby CMS and implemented the logic in PHP.
Penguin Classics, Pelican, and The Happy Reader e-newsletters (2016)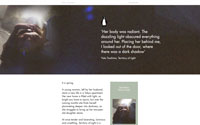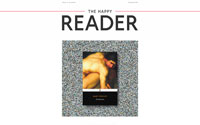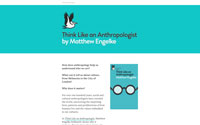 In 2016, the Random House Group approached SB-PH to design and develop a new e-newsletter template to be used with their enterprise-level software. Their marketing efforts were being restricted by a stale, non-responsive template that was difficult to use. We created a modular system with a UI that allowed them to easily change media, colours, reorder content, and much more. I worked with the software's templating syntax to develop a template with appropriate Outlook 2010+ compatibility as well as support for more modern technology such as web fonts and responsive layouts. We subsequently worked with them to incorporate new modules, and the following year they commissioned us to extend this template for use with the Pelican imprint and The Happy Reader, a magazine co-produced by Penguin Classics and Fantastic Man.
View a Pelican newsletter
View a Happy Reader newsletter
View a Penguin Classics newsletter
Corridor8 website (2016)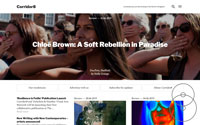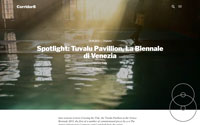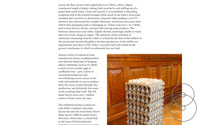 Corridor8 is a platform for contemporary art and writing in the north of England. In 2016, Corridor8 moved away from print-focused publishing towards web-first output. They commissioned SB-PH to design and develop their new website, requiring support for 10+ regional editors and light art direction for major features. I developed their WordPress theme and ran SQL queries grooming thousands of entries within the legacy database to appropriately configure the content for the new fields and style guide.
Casper Mueller Kneer Architects website (2013)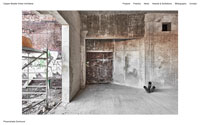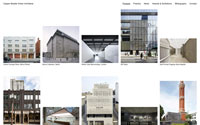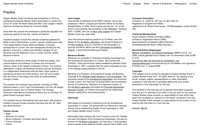 The Casper Mueller Kneer Architects website is one of SB-PH's earliest web projects. Since 2013, we have worked with CMK on periodic maintenance and gradual updates.
Background
I grew up in California and completed my undergrad degree at Colby College, a liberal arts school in central Maine. At Colby, I majored in fine art and was introduced to computer programming, amongst other subjects. In 2010, I moved from San Francisco to London to pursue a postgrad in fine art at Central Saint Martins. At the end of this stint some of my work was shortlisted for an award and exhibited in the new-at-the-time Lethaby Gallery. I was fortunate to sell a few pieces. After this experience I was in search of something a little more practical, and for about a year and a half I worked with the world's first peer-to-peer car sharing startup.
Since the p2p startup folded in 2013, I have been working primarily as a web developer. Between February 2017 and April 2019 I managed Occasional Papers, an independent publisher of excellent books on the histories of architecture, art, design, film and literature. Until early 2019, my web development work was mainly with designer Sam Baldwin under our initials SB-PH. I'm now based back in San Francisco and am enjoying pursuing independent opportunities with institutions, designers, and other collaborators in the US and EU (I still count the UK as part of that…).
My work and hobbies overlap somewhat. When I'm not staring at a screen, I like to cook, draw, read, repair, and sing in groups. These are some of my most recent posts on less work-related topics: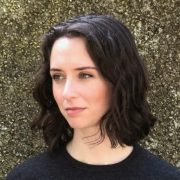 Email me at mail@piperhaywood.com. Online, find me on the usual suspects but mainly on GitHub, GitLab, Mastodon, and Twitter.
Get in touch if you'd like to work or learn together, have something to share, or want to say hi.