I'm a design-adjacent software engineer with over a decade of experience delivering complex projects for clients and startups internationally. Currently, I'm open to new opportunities.
In my next role, I'd love to contribute to a team that promotes design excellence without sacrificing accessibility or performance, that encourages experimentation and learning, that balances an excitingly fast release schedule with long-term maintainability, and that values responsible internet stewardship. I'm open to contracting or salaried employment, but either way I would prefer full-time.
If you have something in mind, would like to see my portfolio, or are simply interested in chatting or learning together, please get in touch. Or, read on for more about my work and background.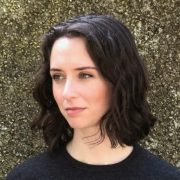 Email: mail@piperhaywood.com
GitHub: github.com/piperhaywood
Fediverse: @piper@vis.social
Recent work history
From May 2022 until August 2023 when over 2/3 of the SuperHi team was laid off (myself included), I was on the Engineering team at SuperHi, an online education platform. As a Senior Software Engineer, I was involved in every aspect of engineering including scaffolding, information architecture, research, technical design, and DevOps for our small, nimble team. I worked with TypeScript and React to build component packages used across multiple Next.js web apps in close collaboration with product design, established the front end architecture for our new apps, and refined the authentication flow for two web3 apps. As part of my day-to-day engineering work, I mentored others on front end best practices, and I created a new scalable accessibility auditing methodology to monitor the WCAG compliance of all SuperHi properties.
I was asked to be the Engineering Manager at SuperHi in early 2023 and started the role in May. As Engineering Manager, my goals were to foster a trusting and no-ego team as well as ensure that all of our code was deployed to or exceeding spec, by or before the deadline, and that we had a laugh while doing it. I ran weekly 1:1s and Scrum-like meetings for remote teammates across three time zones, and I guided design and strategy conversations with a broad understanding of the technical opportunities and constraints as well as how these interacted with our CX goals. I created and refined our organizational processes with an emphasis on sustainability, accountability, communication, and empathy. As part of this effort, I was responsible for documentation maintenance and invented best practices for knowledge transfer, semi-automated task management and cycle planning, code reviews, and roadmapping. Alongside these management responsibilities, I continued with my Senior Software Engineer responsibilities as described above.
Before my time at SuperHi, I was an independent web developer working remotely with international clientele of museums, architects, and other cultural sector orgs on a long-term basis, almost entirely on full-stack builds, sometimes multilingual, often as the sole developer. From 2013 to 2019, most of my projects were undertaken collaboratively with my partner Sam Baldwin as SB-PH. I also worked with several renowned designers and studios including Sara De Bondt studio and John Morgan studio. I built a reputation as a receptive, visually sensitive developer that balances schedule and budget with client's design ambitions, desired functionality, and the web platform's strengths. My clients included Alison Jacques gallery, Casper Mueller Kneer Architects, the Asia Art Archive, the Architectural Association School of Architecture, Det Jyske Kunstakademi, Jock Kinneir Library, and Penguin Random House.
Writing, recognition, and community involvement
Here's a few notable things outside of my day job that I've done or been involved in over the past few years.
2023, interviewed alongside SuperHi CEO Rik Lomas for the first episode of the Interview Stack podcast
2023, gave a career talk for Typography & Interaction MPS CD students at The New School at Parsons School of Design
2023–ongoing, soprano in Brooklyn Conservatory Chorale
2022, interviewed by Laurel Schwulst and Eliot Cost for a HTML Energy podcast episode (yet-to-be-released)
2021, spoke alongside Nick Sherman about v-fonts.com for that year's Typographics design festival (see post)
2020, gave workshop series on coding for designers for MA GMD students at the London College of Communication (see related post)
2018–2019, contributed to regular Agorama Server Co-op workshops in a delightfully dilapidated art residency space above Raven Row in London (see related posts)
2017, co-arranged a musical composition for Musarc which premiered at Palais De Tokyo in Paris and was subsequently performed for the Royal Academy's 250th birthday celebrations in London (see related posts)
2016–2020, soprano and soloist in the progressive choral collective Musarc (see related posts)
Since 2014, I've maintained this personal blog to archive references and memories, and to learn in the open. These are a few of my most recent work- or learning-relevant posts:
In the early months of the pandemic back in 2020, I helped over 30 individuals and small organizations with their web and technical problems during free office hours on Wednesday mornings. I can't offer regularly-scheduled hours in the same way anymore due to my schedule, but if you've got a question, give me a shout and I'll help if I can.
Further background
I grew up in California and completed my undergrad degree at Colby College, a liberal arts school in central Maine. At Colby, I majored in fine art and was introduced to computer programming, amongst other subjects. I made my first personal site and started making sites for friends and acquaintances. In 2010, I moved from San Francisco to London to pursue a postgrad in fine art at Central Saint Martins. At the end of this stint some of my work was shortlisted for an award and exhibited in the new-at-the-time Lethaby Gallery. I was fortunate to sell a few pieces. After this experience I was in search of something a little more practical, and for about a year and a half I worked with the world's first peer-to-peer car sharing startup.
After the p2p startup folded in 2013, I started working as an independent web developer in collaboration with designer Sam Baldwin under our initials SB-PH. Alongside this, between February 2017 and April 2019 I managed Occasional Papers, an independent publisher of excellent books on the histories of architecture, art, design, film and literature. In late 2019, Sam took on a full-time position at Notion and I began collaborating more heavily with other designers before eventually moving away from my independent practice.
I don't have a ton of free time due to our little guy. But when I can, I like to cook, draw, read, repair, and sing in groups. These are some of my most recent posts on less work-related topics:
Get in touch if you'd like to learn together, have something to share, or want to say hi.