👋 Thanks for stopping by! Read on for a bit about how I work, who I've worked with, what I've worked on, and my background. Recently, I wrapped up my independent practice and started a full time position at SuperHi as a front-end engineer. I'm not taking on solo projects right now as such, but feel free to get in touch if you're interested in chatting or learning together.
I'm a design-adjacent web developer with nearly a decade of experience building websites for organizations and individuals in Europe, North America, and Asia. My responsibilities often include designing the information architecture, establishing the tech stack, managing hosting environments, writing documentation, training users, and of course writing, testing, debugging, and deploying code.
Writing / Learning / Teaching
I keep track of the things that I learn by writing everything down. These are a few of my most recent work-relevant posts:
I taught a short series of workshops for the LCC MA GMD program in early 2020, and in June 2021 I spoke with Nick Sherman about changes to v-fonts.com as part of the online event TypeLab for Typographics 2021.
In the past, I offered informal mentoring via free office hours on Wednesday mornings. I can't offer such regular support now since I have a small baby, but if you've got a question, give me a shout and I'll help if I can.
Who I've worked with
As an independent web developer, I have had the pleasure of working with many individuals and organizations across the world including those listed below.
• Architects: Barozzi Veiga, Casper Mueller Kneer Architects, Dannatt Johnson Architects, David Kohn Architects, Gort Scott, Manalo & White, Russell Jones • Galleries, Foundations, Agencies: Alison Jacques, Asia Art Archive, Camera Club, David Roberts Art Foundation, Pump House Gallery, Stuart Shave / Modern Art • Publications, Publishers: Corridor8, Dirty Furniture, Modern Design Review, Occasional Papers, Penguin Random House • Designers: Dust, Fraser Muggeridge studio, Gemma Copeland, John Morgan studio, Jules Estèves, Mark El-khatib, Nick Sherman, Polimekanos, Sara De Bondt studio • Archives, Schools: Architectural Association School of Architecture, British Earways, Det Jyske Kunstakademi, Jock Kinneir Library, LCC MA GMD, Leeds Beckett University, Open School East, open-weather.community • Artists, Curators, Writers: Elizabeth Peyton, Gabrielle Lockwood-Estrin, Jes Fernie, Marysia Lewandowska, Ria Pacqueé, Sasha Engelmann, Sophie Dyer, Tyler Coburn • Other: CoBox, Feminist Open Source Investigations Group, Sessions & Co., v-fonts.com
A small selection of the sites I have built that are still online (to my knowledge) and remain relevant to the work I do include 🎨 djk.nu, 🖼 alisonjacques.com, 🪵 gortscott.com, 📌 openschooleast.org, 🌅 petitcrieu.com/eternal-return, ⭐️ gemmacope.land, 🧱 manaloandwhite.co.uk, 🖼 modernart.net, 📚 occasionalpapers.org, and ✏️ corridor8.co.uk. If you're curious about other sites, just ask.
Background
I grew up in California and completed my undergrad degree at Colby College, a liberal arts school in central Maine. At Colby, I majored in fine art and was introduced to computer programming, amongst other subjects. I made my first personal site and started making sites for friends and acquaintances. In 2010, I moved from San Francisco to London to pursue a postgrad in fine art at Central Saint Martins. At the end of this stint some of my work was shortlisted for an award and exhibited in the new-at-the-time Lethaby Gallery. I was fortunate to sell a few pieces. After this experience I was in search of something a little more practical, and for about a year and a half I worked with the world's first peer-to-peer car sharing startup.
After the p2p startup folded in 2013, I started working as an independent web developer in collaboration with designer Sam Baldwin under our initials SB-PH. Alongside this, between February 2017 and April 2019 I managed Occasional Papers, an independent publisher of excellent books on the histories of architecture, art, design, film and literature. In late 2019, Sam took on a full-time position at Notion and I began collaborating more heavily with other designers.
I don't have a ton of free time due to our little guy. But when I can, I like to cook, draw, read, repair, and sing in groups. These are some of my most recent posts on less work-related topics:
Get in touch if you'd like to learn together, have something to share, or want to say hi.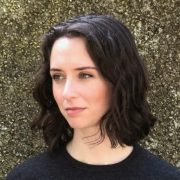 Email: mail@piperhaywood.com GitHub: github.com/piperhaywood Fediverse: vis.social/@piper