It's been a little over four months since B arrived. These are some of my experiences or things I've learned so far, plucked at random.
I'd say that the books, conversations, and classes prepared me pretty decently in theory, but the physical and emotional reality is almost impossible to prepare for. Being a parent has been much more visceral than I expected.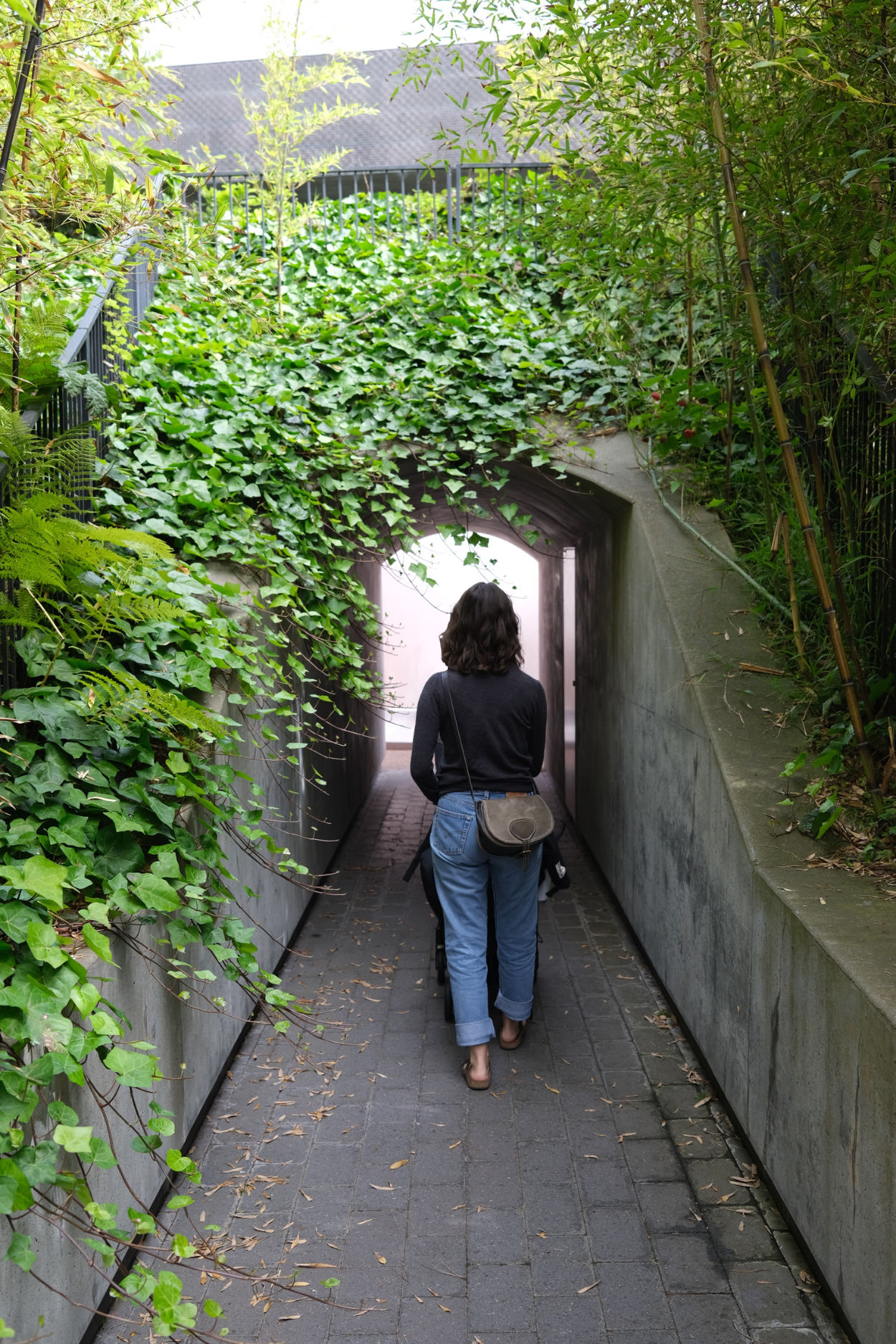 ***
The best advice I got before birth was from a pediatrician. This was how her conversation with our prenatal group went.
"How many of you make to-do lists to help get things done?"
Pretty much everyone raises their hand.
"Now how many of you sometimes add something to your to-do list *after* you've done it so you can feel like you got more done?"
Most of us keep our hands raised, she laughs.
"We're all such goal-oriented people, we end each day expecting to have accomplished something. When your baby comes, for those first weeks, you need to throw that out the window. Your days should be about just existing with your baby. Nothing but bonding with them and keeping them fed, clean, and safe. The to-do lists and bigger accomplishments can come later."
And she was right, it was almost impossible to focus on anything else. There's only so much space in your head, and so much energy you have to give. In the early infant days, your world shrinks to the head of a pin.
***
I had a relatively straightforward birth, but still a lot of postpartum pain. My tailbone felt like it was going to crack off for the first few days, and of course everything felt way off down there. Sitting on pillows, spending a lot of time in bed. It would have been impossible without Sam, I'm so thankful he was able to be around so much. I was surprised at how tired my legs and arms were, but childbirth is a whole-body thing, so that makes sense in retrospect.
It's hard for me to imagine what recovery from a more complicated birth or a C-section would be like.
The postpartum pain makes sticking with breastfeeding a LOT harder. The feeling is, "I'm already in so much pain, why am I inflicting more pain on myself?"
***
The "football" or "underarm" breastfeeding hold seems to be pretty commonly taught to first timers, but it's pretty difficult to get right IMO. I found cradling and leaning back way easier, or the side lying position.
***
Baby care, particularly breastfeeding, is an absolute posture destroyer. I'm working on it.
Also, whatever small amount of strength I built up in my legs via this glute + quad workout was obliterated by pregnancy and postpartum inertia. I need it badly though for picking up B, so I'm working on that too.
***
Supposedly the most hormones a human can ever have in their body is in the first few days postpartum. And that first big hormone-dump cry, oh boy.
That happened about three days in, during my first postpartum shower at home as opposed to in the hospital with the gown, the saline lock, accidentally pulling the emergency cord and having about five nurses rush in. I remember gingerly taking off the adult diaper, the boob pads, stepping in. How good it felt to be getting properly clean as the water hit my back, then turning around and gasping at how badly my nipples hurt when the water hit. I suddenly started thinking about the scarier parts of the birth, when his heart rate was dropping and they told me to "push through", to push with or without a contraction, without rest, and the tears came. I stayed in the shower longer to try to work through it but they just wouldn't stop. I came out and Sam was there with B sleeping on top of him, I joined them.
***
Sitz baths are EFFECTIVE.
***
You can have a great latch and no problems with your milk coming in and *still* get torn-up nipples for the first few weeks. When it was bad enough that they were raw and cracked, the only things that helped me were hydrogel patches and changing positions. Once they were healed but still painfully sensitive, lanolin was the ticket (especially while pumping). By about seven weeks in, the pain was pretty much gone. I haven't experienced a clog or mastitis yet, fingers crossed that I escape without that.
***
If you're induced due to high blood pressure, they tell you to monitor your blood pressure after birth for a few days and keep an eye out for headaches or changes in vision. For me, dangerously high blood pressure manifested less as a headache and more as extreme dizziness, to the point that I was pretty sure I might faint at B's first pediatrician appointment. Not common, but worth noting since it sucks, and I might have avoided an additional hospital stay had I known.
***
The whole "you'll figure them out, then suddenly everything will change again" thing. That's the TRUTH.
***
Newborns smell cheesy when they need a bath. It's pretty gross, as is the wet lint that is constantly stuck between his fingers and sometimes his toes. No one told me that's a thing?!!!
***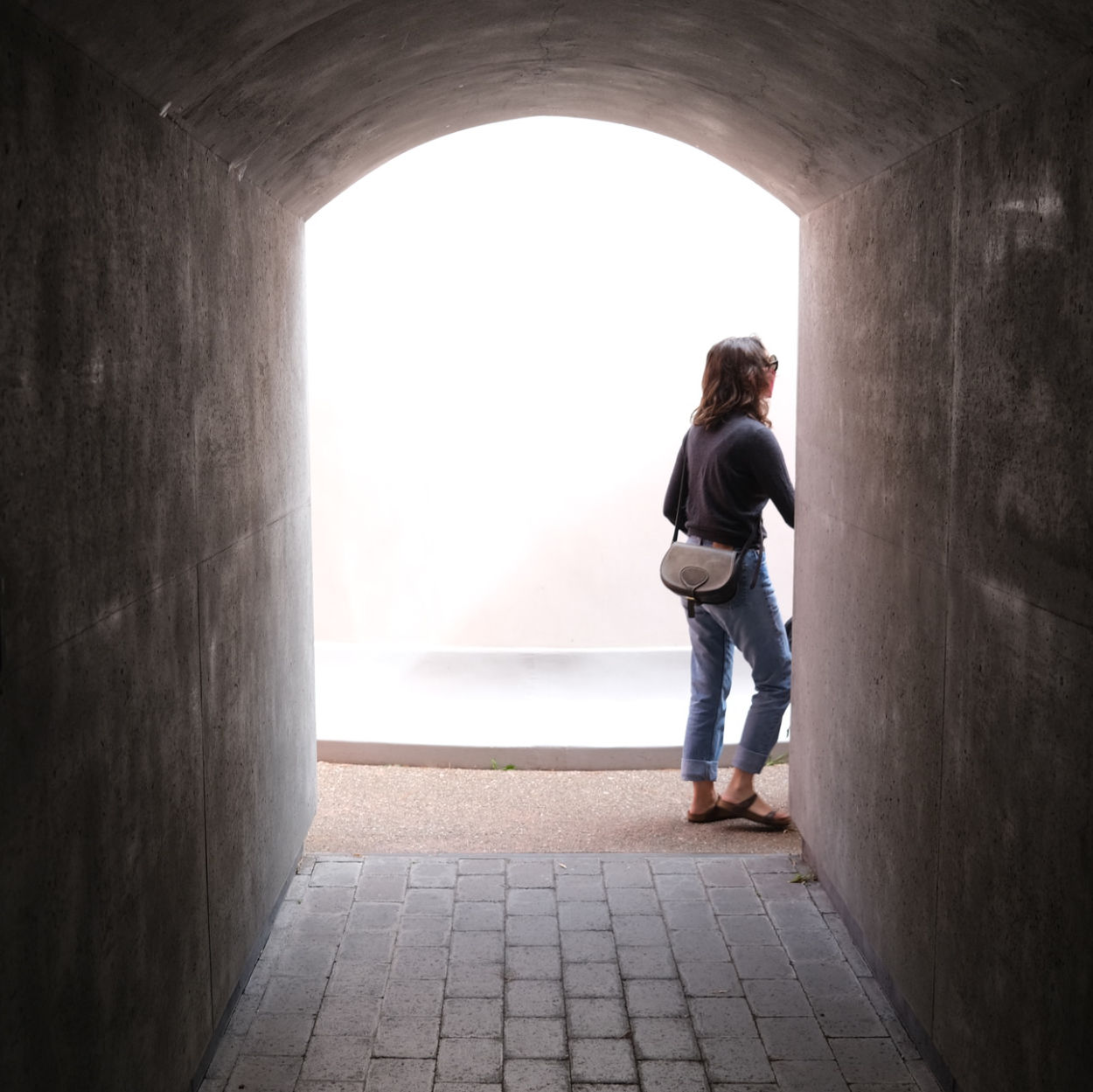 ***
I think the hardest thing to get used to is that logical problem solving seems to have very little to do with early parenthood. For example, his naps went downhill around four weeks in, from easily sleeping for two hours at a time to rarely being able to go more than 30 minutes without intervention. Is he too hungry before going down? Maybe the room is too light. What if he doesn't like being swaddled anymore? Maybe the white noise is too loud. Maybe it's too quiet? Or D) None of the above, he's just a baby that is having a hard time learning how to sleep and has to get through it in his own time. It's tough when you can see on his little face how frustrated and overtired he is, but there's only so much you can do to "fix" it beyond giving him time.
***
Baby acne looks painful but isn't, and it's nothing to worry about. You can't do anything about it besides gently rinse it once a day and give it time. (So much of parenting seems to be patience and time.)
***
One thing I was told quite late in the game, by the postpartum pediatrician in the hospital: it's pretty common for babies that are more than a couple weeks old to poop very infrequently and it be totally normal, nothing to do with constipation.
What she *didn't* say is that this can either be a slow digestion thing or, basically, him learning how to poop. It's hard to coordinate all those muscles at the same time to get it all out, it's another one of the many skills he's got to learn. That would have saved me some worry as I looked down at his red, frantically grunting face, fists in tiny balls and knees at his chest. I thought that surely it meant he was constipated, but nope, just learning to poop.
***
He doesn't really cry for no reason, thankfully. We have been caught out once or twice though where he's been overtired or we haven't fed him as quick as he wanted, and he lets it rip. I still haven't figured out how to keep my shit together when he cries so hard he loses his breath and there's nothing I can do to stop it, like when we're stuck in traffic and there's nowhere to pull over. The tears just roll on both of us.
***
Around 4—6 weeks, he sounded like a little wildcat when he was just starting to get pissed off. It made me laugh, right before I jumped to try to fix whatever he's getting upset about (usually hungry or tired).
***
It's annoying when the wipes packet is nearly empty in the middle of the night and you're just flinging it around trying to get the last wipe out. A weighted wipes holder is useful for avoiding that.
***
Triple Paste and Aquaphor have been the best diaper rash solutions for us. He hasn't had any rash since we stopped using the Huggies that the hospital sent home with us.
***
A fanny pack / bum bag is GREAT as a minimal diaper bag. We strap it around the stroller handles or clip it around our waists if he's in the carrier. You don't need a fancy one made for diapers, any one will do. We use an Aiguille bag, it fits 2-3 diapers, a fresh onesie, a packet of wipes, a puppy pad (disposable changing mat, would like to switch this to a Gathre mat at some point), biodegradable plastic bags for diaper disposal, and a big Ziploc bag in case anything gets soiled.
***
The Oxo stroller hooks are great, you can sling some groceries there or hook your water bottle to them. They can stay on when the stroller collapses, which is useful.
***
We got a beautiful paper mobile from our friends and hung it above the crib. It's so cute there, but super distracting when he's falling asleep now that he's more alert. We're going to move it to somewhere that it will be more useful, like above his changing pad.
***
Smart lights and voice commands are SO USEFUL with a baby. We put a color light strip along the dresser where his changing pad is and have at least one smart light in each room, and we have a HomePod or a mini in most rooms. It's a bit of a luxury but it is so nice to not have to fumble for a light when holding him, and to have preprogrammed settings like "Night feed" or "Diaper change". I really wish you could add a noise machine because the Hatch app is… not great. I'm going to look in to that more.
***
Did you know that breast milk could be a pearlescent, light green? I sure as hell didn't.
***
Baby monitor camera mounts are so bad out of the box. Luckily, there are lots of 3D printing plans out there to do things like mount it to a tripod. My brother kindly printed us a few, and now it's so much more flexible, particularly if we need to bring it along while traveling.
***
Baby monitors are great, but don't turn it up too high at night and don't leave the camera on. A baby tossing and turning doesn't mean it's going to wake up, and seeing those movements out of the corner of your eye just creates anxiety and distraction.
***
About a day after B was born, I noticed that I'd started grinding my teeth.
***
First shots. He went nuclear, I cried. Fussy in evening, fever and pain at night so a lot of feeding. His second shots at 4 months went way better, I think partly because the person administering them was much better at distracting him and because I had our ace-in-the-hole, squeaky bear toy. Squeaky bear toy is at the top of the toy pecking order in B's mind, squeaky bear toy conquers all. It's going to be a sad day when squeaky bear doesn't do the job any more.
***
I didn't know how truly vain I was until having B. Everybody constantly says "give yourself grace, you just had a baby! you just made new life!" Yeah yeah, I get that, but it doesn't change the fact that I miss those cool jeans I bought right before getting pregnant, or that none of the dresses I have work at all for breastfeeding.
I actually ended up getting back to my pre-pregnancy weight relatively quickly after the birth, and I know I'm extremely lucky in that regard. I am a completely different shape now though. My hips are much wider, the bones are. That's quite a weird thing to get used to, your skeleton being different.
***
Early on after B's birth, I had so many dreams where I literally lose him, like misplace him. In the dream I will have him, then it's almost as if I forget that I'm a mother and then remember again but he's no longer a part of that dream. Sometimes he's conjured back up, sometimes not.
These dreams are happening less and less often as time goes on, it must have to do with settling in to this new identity, the brain coming to terms with a new reality.
***
He slept right next to me in a SnuzPod until about eight and a half weeks. I wore earplugs to make sure I only woke up for the cries, not the standard tossing and turning. We pushed his bassinet over a few feet to the wall once he got strong enough that his kicks were shaking my side of the bed. Then he was in a pack-and-play travel cot from around 3 months for about 24 days until we finally settled in to our place in Brooklyn.
I don't recommend keeping a baby in a pack-and-play for that long if you value your back.
***
Having B has made me much more worried about death than I ever have in the past. About my own parents dying suddenly before I've had the chance to ask them so many questions that keep popping up as B gets older. About Sam dying or getting seriously injured while commuting and having to raise B alone, or vice versa.
Normally I can break myself out of the feedback loop, but not always. I probably need to talk to someone about it.
***
And my god, the anxiety about B getting hurt. I can't stop myself from crying when he cries. I just think about how confusing it must be, one long acid trip, to be exposed to so many new sensations. No matter our efforts, not all of those sensations or feelings can be good, sadly.
At two months, he got a nice bit of sugar water (live rotavirus vaccine, yummy!) swiftly followed by three jabs to his chunky thighs. To have never really known pain of any sort and then be introduced to it so unceremoniously. It breaks my heart, and new physical and emotional pain will come upon him over and over again as he gets older. Honestly I don't actually feel compelled to prevent it, it all will happen. It just seems so unfair somehow, though it's the most normal thing in the world
***
When B started smiling, that was when it felt like we had turned a major corner. Everything felt worth it up to that point in a conceptual way, but that feeling hadn't really "settled" until those smiles.
The only thing that made me a little sad was that it seemed like he would smile at Sam a lot more than me. I didn't mind hugely, but didn't understand why I couldn't get the same response.
Supposedly infants don't have a sense of themselves as an individual for a long time. Their primary caregiver is a part of themself. Maybe that's part of the reason why it took a bit longer for me to get a reaction. The sweet spot was around 3 months when singing to him would get a smile 100% of the time. I think he's now learning that me singing means that something he doesn't like is about to happen (shots, nap time, getting in the stroller, etc.) so it's losing its effectiveness. 🙁
***
Everyone says breastfeeding is rough, and it is. But to be honest, feeding an infant at all is pretty rough, no matter how you go about it. And it's expensive regardless. Sure, breastfeeding is cheaper than formula feeding on paper. But that's only if you don't value the mother's time.
Breastfeeding isn't something that comes naturally. There are a ton of things that can cause baby not to latch well (premature birth, tongue tie, sheer laziness, nipple shape, etc.). And even if you have a good latch from the start—we did, thankfully—it still hurts like nothing else. Honestly, I'd say that the nipple pain from early breastfeeding, up to at least 4 weeks, was worse than a non-epidural birth due to how unrelenting it is and how it psychologically wears you down. It's hard enough to bond with this cute little slug of a human when they're messing up your sleep, have irrevocably changed your body, and can't smile yet. Add to that the fact that they cause intense pain every time they need to eat—and infants need to eat ALL THE TIME—and it makes it even tougher.
Formula feeding is a great option if breastfeeding isn't the right route for any reason. But hot damn, it's expensive. And cleaning + prepping bottles is relentless. There are so many little parts, so many ways and opinions on sterilizing, and it seems to take forever for things to dry. And there's so much fear around how long you can keep prepped formula, I've wasted so much out of the worry that I'm going to poison B. On top of this, it is such a huge faff to prep and schlep bottles when you're heading out, particularly if you don't have a car.
Then there's pumping, the worst of both worlds IMO. Don't get me wrong, it's fantastic that it's an option, but it is unreal how much work it is. Supposedly you never get as much from pumping as you do from breastfeeding, so that's a disheartening start. Of course you have to feed pumped milk via a bottle, so now you're cleaning both a million little pump parts on top of all of the bottles mentioned above. And it's a lot less publicly accepted, pumping. For the most part, you can breastfeed in public without much protest (except for a few onlookers stuck in the early 1900s). Not so with pumping. When you try to look up how best to pump in public, the advice is usually "find the lactation room at the airport or the mall", or "do it in your car!" I don't have a car. I don't go to the mall or hang out regularly at the airport. I guess it's public bathrooms then, with my ear buds in forlornly watching the automatic slideshow of B that Apple Photos has generated to try and get a tiny amount of oxytocin flowing instead of staring at the dirty tiles.
We're doing D) all of the above.
I was so lucky that breastfeeding went great for the first three months or so, besides the serious pain for the first 4–6 weeks. We introduced one bottle of formula each evening around 4 weeks old to give me a little break and so that Sam could do some bonding with him. And we wanted to make sure that he could take a bottle for the times when I needed to be out for more than a few hours or when he would start daycare. I pumped occasionally so that I got used to it (supposedly some people don't respond well to pumping if you start it later), but for the most part just chilled or did some physical therapy in the evening which was so nice. It didn't seem to impact my supply, which was great.
Then somewhere between 3–4 months old, B started rejecting the boob. I think it was a perfect storm of our cross-country move, B reaching the age where babies really start to get distracted while eating, B going through a major growth spurt (so eating a lot more), and both Sam and I going back to work.
My supply seemed to tank a bit with the move. I'm not sure if it was the stress, or maybe not eating/drinking as well, but my pumping sessions haven't been as productive as they were. And B got stuck in this terrible cycle of eating a little, getting distracted and deciding he's not hungry anymore, getting bored and then realizing he was still SUPER hungry, and then trying to latch but getting pissed off that the let down wouldn't come fast enough or the flow wasn't quick enough.
The answer is supposedly to pump and/or nurse more, as much as humanly possible. All good in theory, but a nightmare in practice.
When B wasn't at daycare, I was supposed to nurse him constantly. This meant nursing right when he woke up from his nap (when he's least distracted and most hungry). If he didn't eat much or got hungry a little later, I'd have to nurse him again. 95% of the time he wouldn't have it, so then it was bottle time. But any time he gets a bottle, you have to have a corresponding pumping session to ensure your supply doesn't drop. Ideally this happens when he's awake so that you're not running on empty when he wakes up from his next nap. But pumping (prepping the parts, doing the actual pumping, carefully pouring and putting away the milk, then cleaning the parts again) while a baby is awake and wants attention is a pretty tough ask.
I've now reached a bit of an equilibrium about it. I aim to pump every 2—3 hrs during daycare days, and I don't try to track the amounts too much. I know full well that I can't pump as much as he wants to eat at daycare, but it is what it is. We supplement with formula, which is completely fine. When he's not at daycare, I try to nurse him. If he just won't take the boob, I don't force him to for the rest of the day, I pump while he's asleep because that's the only way I can stay sane. If that's the case, I offer him an empty boob when he wakes up just to keep the mechanic going if we can. When we go out and about for just an hour or two, I bring a bit of ready-to-feed liquid formula with me in individual bottles so that I don't have to stress too much about coolers, sterilized water, and powder. When we go out for longer, we figure out how to do powder formula wherever we're going. I still haven't figured out how best to pump while I'm out, but fortunately B weirdly seems to be ok with breastfeeding as long as he's out of the apartment… time will tell if that sticks.
Part of me wants to switch completely to formula since he has no problem with it, and because pumping during the work day effectively siphons off 1–1.25 hrs of work each day (again, breastfeeding/pumping is only inexpensive if you don't value your time). But I really do hate having to deal with bottles when we don't have to. And every pediatrician we've spoken to has really heavily emphasized trying to stick with it due to Covid. None of them have been pushy, which I'm thankful for, but they've basically said that we should keep going with breast milk if it's at all possible.
I'm looking forward to solids, though I know that comes with a whole new set of hurdles.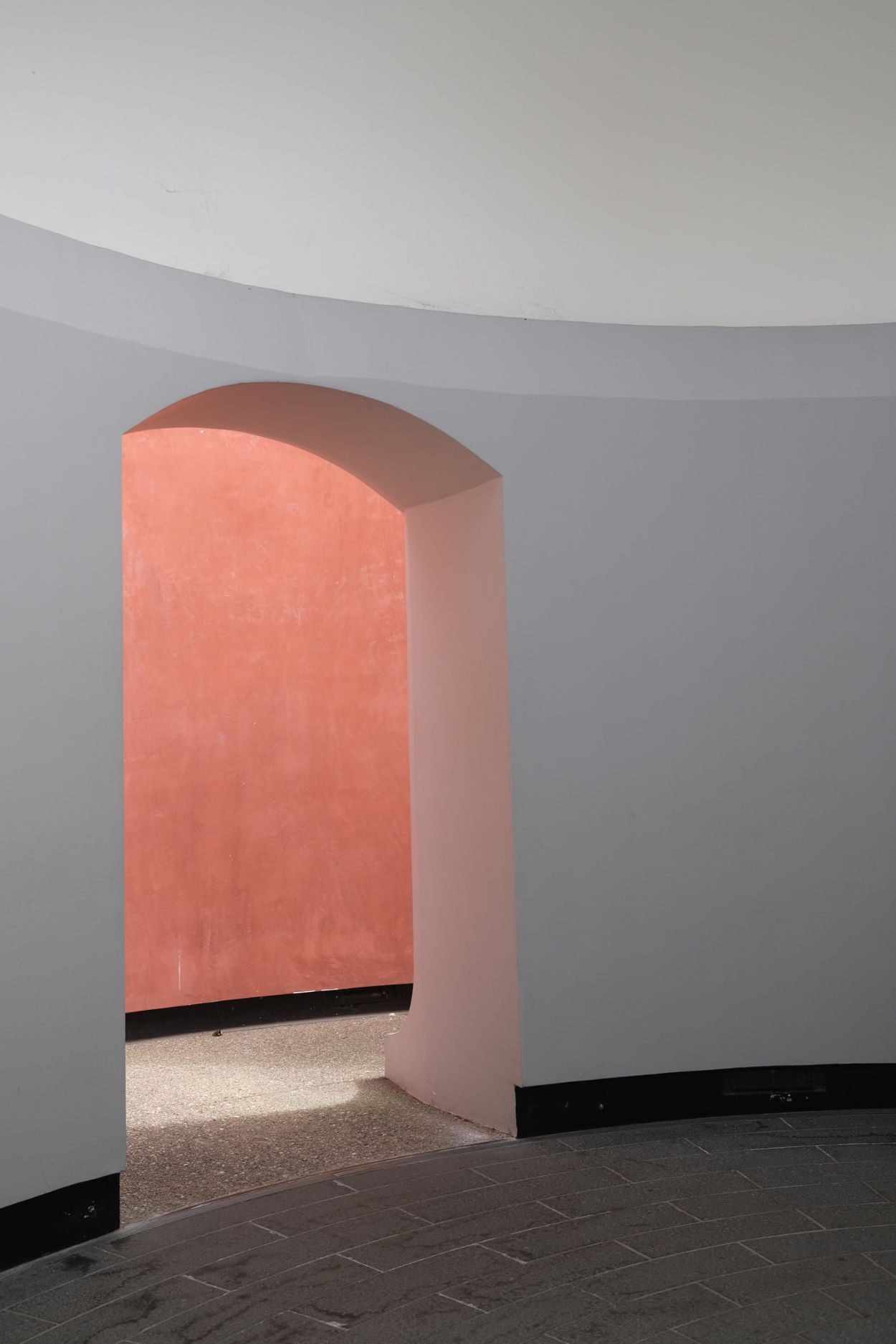 Photos taken by Sam, entering James Turrell's "Three Gems" at the De Young in San Francisco when B was about two months old.