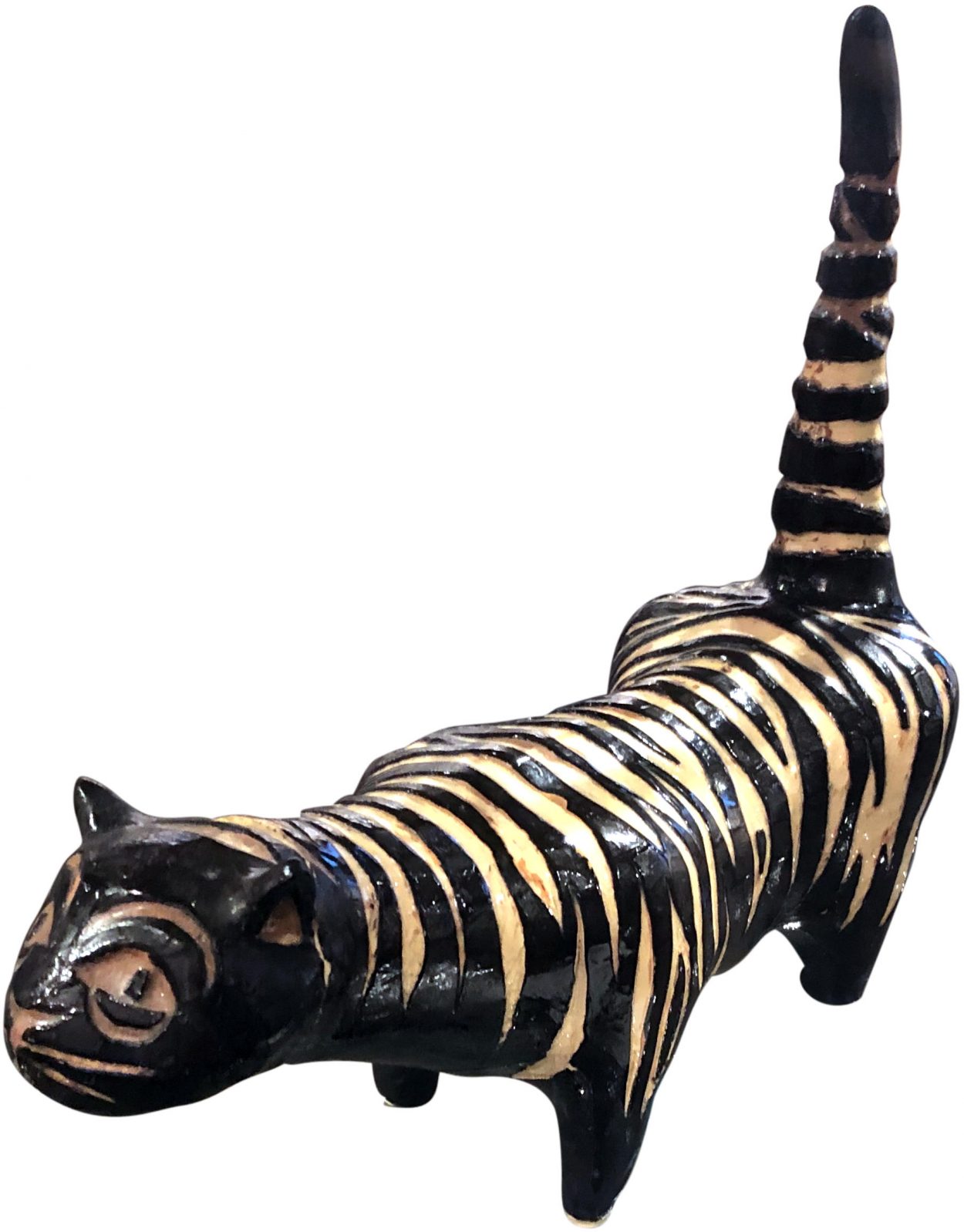 Ceramic Cat
David Hockney 1955

On loan from Jean and Paul Hockney.

This cat was given to David Hockney's brother and sister-in-law as a wedding present in September 1955. It was one of approximately four cats made by the artist whilst a student at Bradford College of Art. After the model was produced the mould broke, making this sculpture unique as it was the only one with indentations. Subsequent versions were produced with a smooth finish and in different colours.
This life-size ceramic cat with stubby little legs is in one of the display cases in the ground floor of Salts Mill alongside many other pieces by David Hockney.