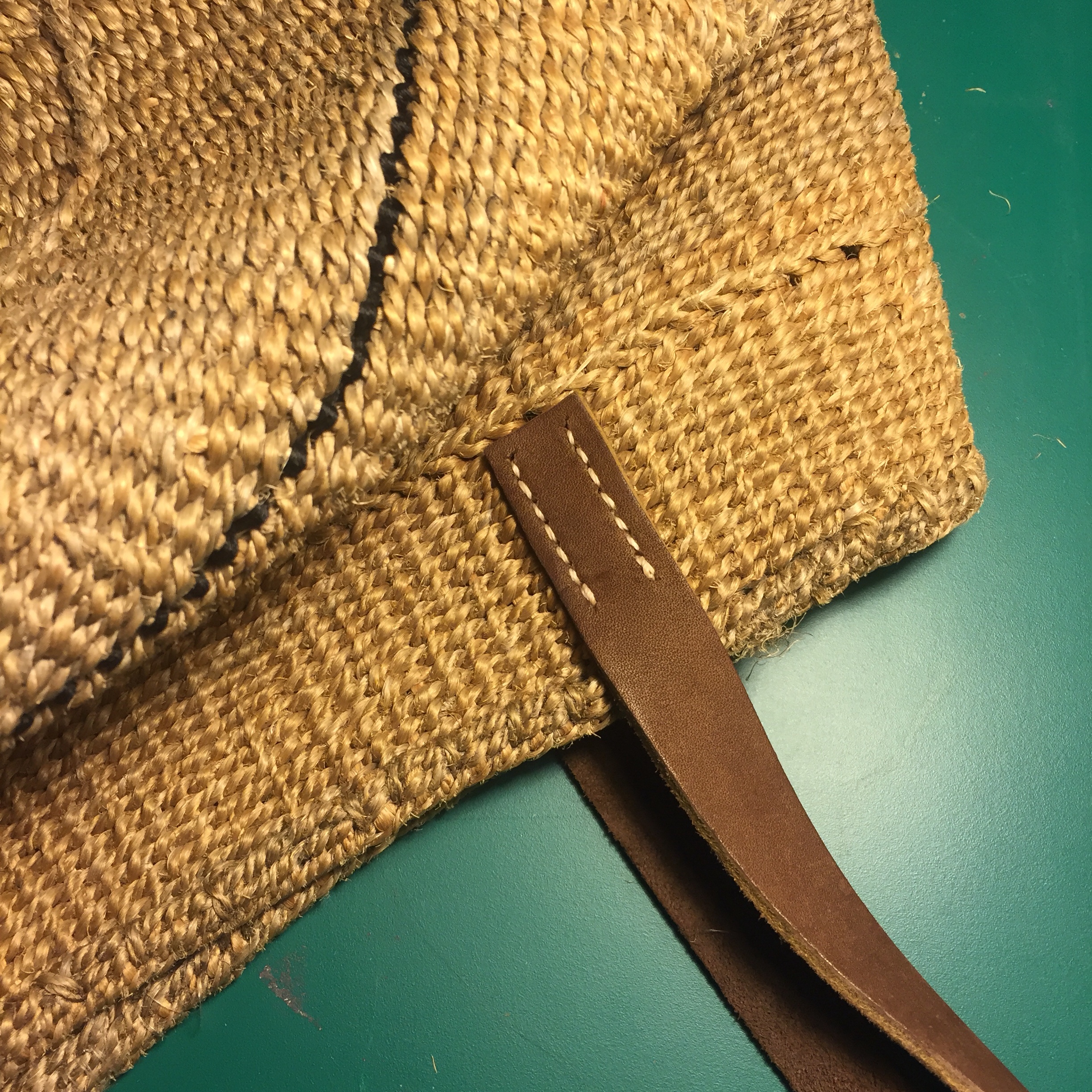 Replaced the broken leather straps on my mom's old straw bag with my new (new to me anyway!) favourite tool.
Fixed a 90s Campagnolo cycling cap recently for SB. The plastic in the brim had pretty much disintegrated, and most of the seams were giving way.
A quick-ish disguise for a 5p/dime-sized permanent pen stain on my shirt. Blends in a little bit more than before.