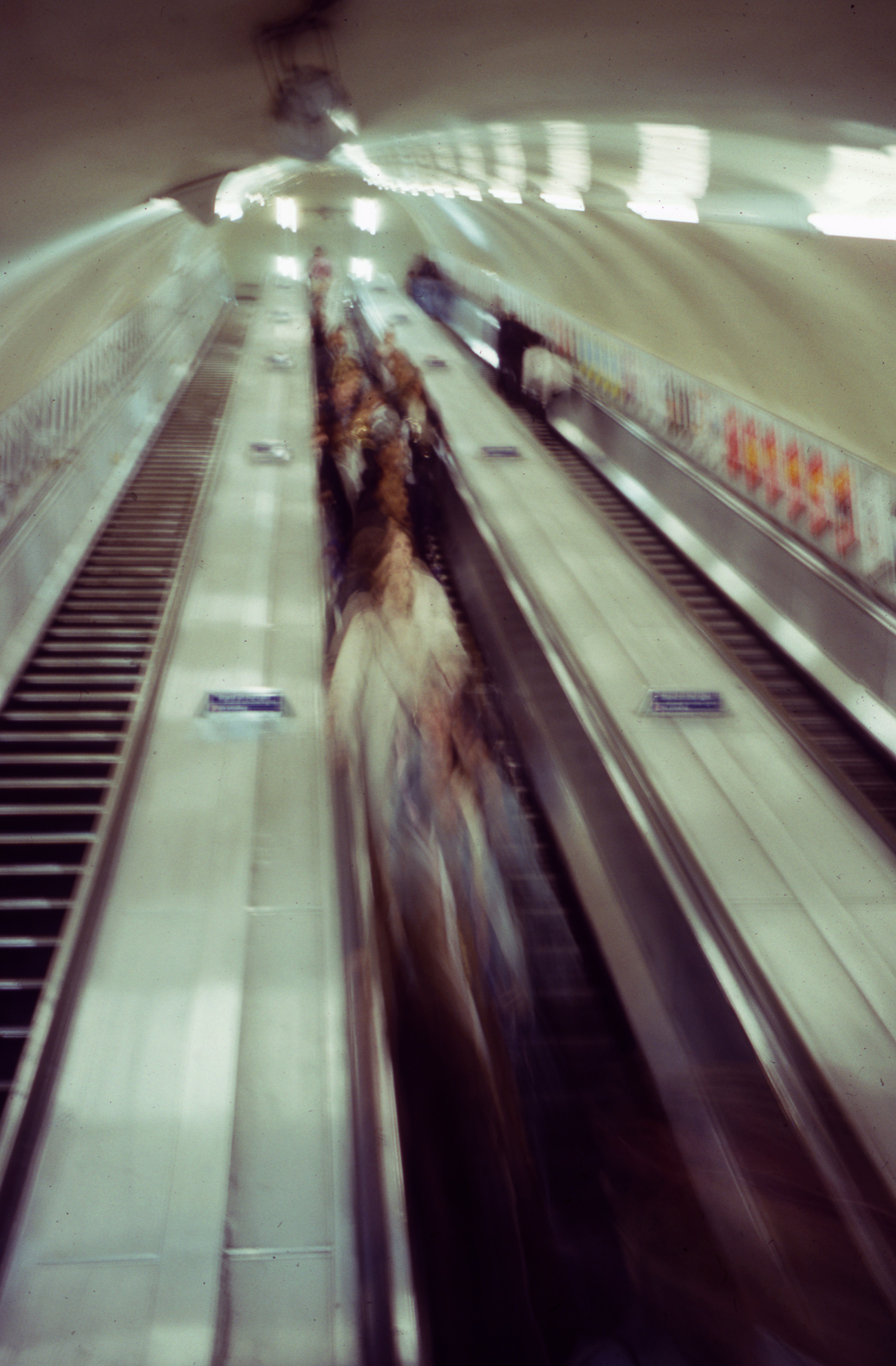 Current mood. Photo taken by Bradley and Jean Piper in the 90s.
Edit 2018.06.27 at 16:23 – I think this is Holborn? Had to transfer there yesterday to get back from a Musarc rehearsal near Holloway Road and it feels very similar.
Weekend activities resulted in an explosion of information that I'm still trying to wrap my head around. 💥 Link dump below for reference. Most of these are via Sam B, Gemma C, Hannah B, and agorama.
Going to write up more about serverless and P2P, and how they kind of intersect, once I've digested some of this.
Early last year, Sarah Kate Wilson approached Musarc with a concept for a performance involving coloured mirrors. Around the same time, Toby O'Connor and I were mulling over ways of working with Beata Viscera, a conductus by medieval composer Pérotin. These experiments merged to become Rainbows. In April 2017, Musarc opened and closed the third Do Disturb festival at Palais De Tokyo with Rainbows. Watch a video documenting Musarc's various PDT performances on musarc.org. Rainbows was performed again as part of MK Gallery's 2017 CityFest and at Rochester Square's Open Day on 24 June 2017.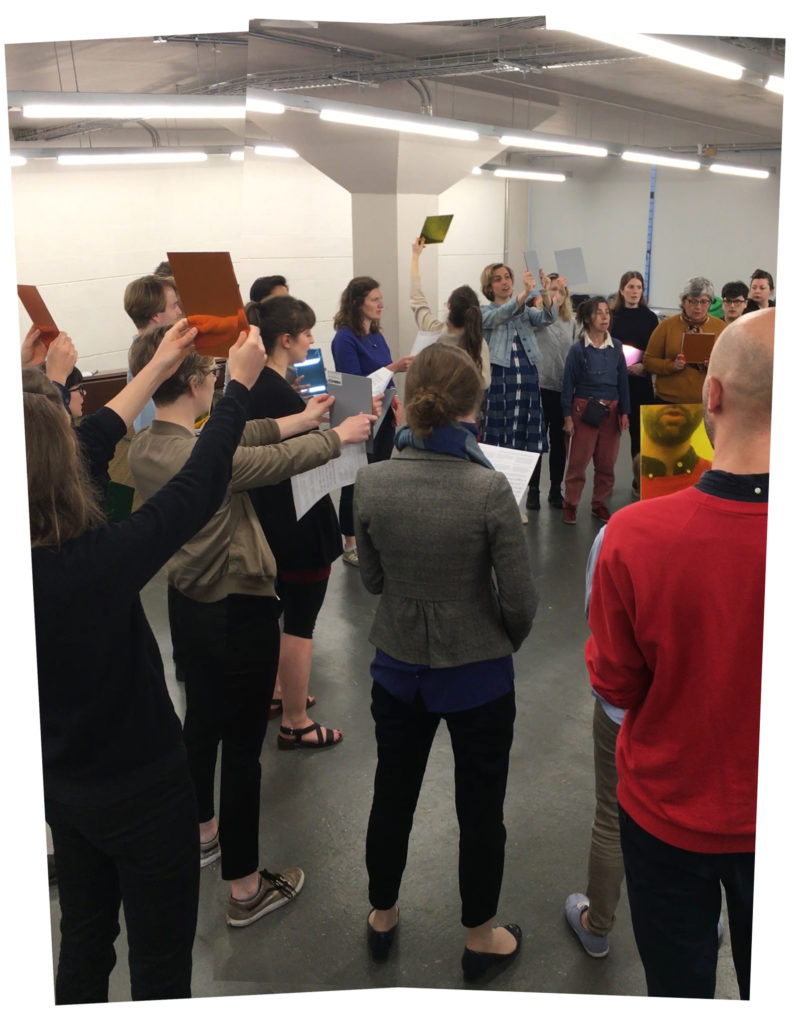 The composite photo above is Musarc rehearsing Rainbows at Central House just before the building was sold by London Met Uni.
Moved in to a new studio two weeks ago. We needed some shelves and looked in to all sorts of different options before deciding on Spur uprights + brackets (thx @simonkinneir) and plywood shelves.
The heater in the studio failed pretty spectacularly on Friday, damage TBD. Kind of scary that it was so hard to get out…