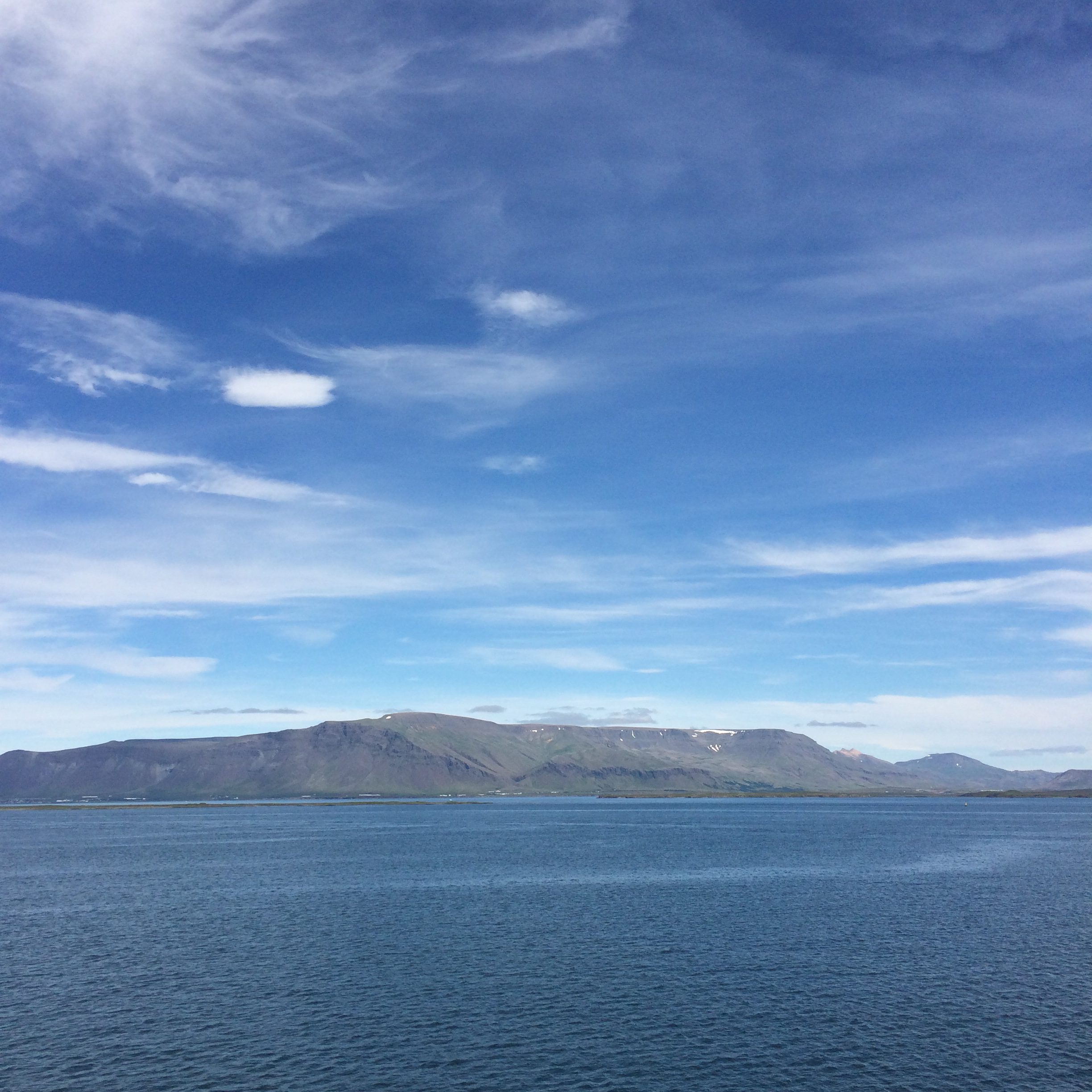 We visited Iceland for the first time at the beginning of August, spending the better part of a Saturday in Reykjavík before departing the capital for a week in southern Iceland. I really enjoyed the trip and made a lot of new food discoveries.
– – –
Favourites from a day in Reykjavík ↓

Þúfa by Ólöf Nordal is a great place to relax after a lot of walking on a dry, sunny day. We spent quite a lot of time at the top of the hill watching fishing boats, the colours changing on the Harpa façade designed by Studio Olafur Eliasson, and an unusually intrepid young family walking down the narrow breakwater to a small yellow lighthouse.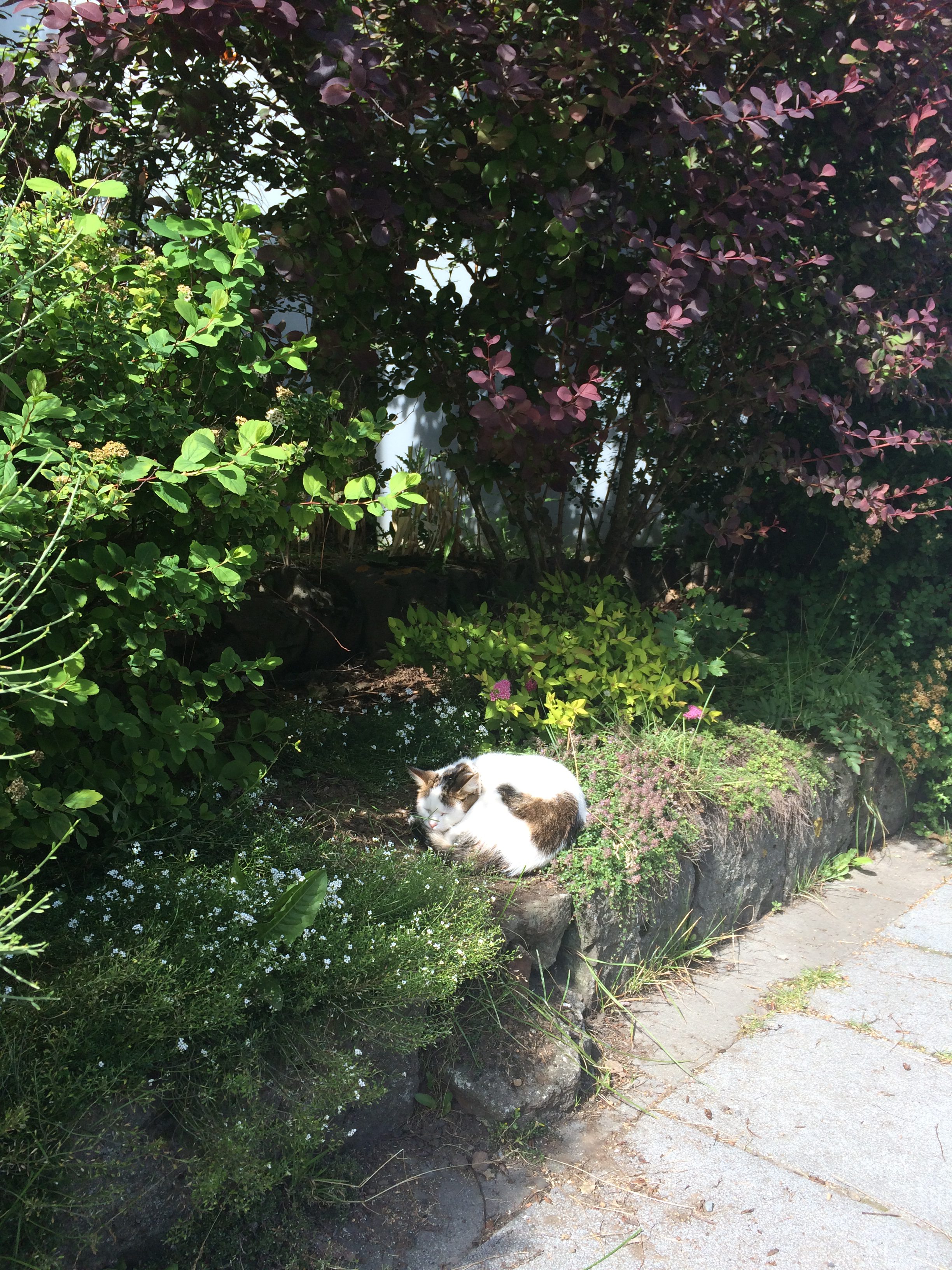 Bræðraborgarstígur is a pretty street full of colourful houses clad in corrugated metal, and Faxaskjól offers a black, rocky beach and a beautiful view over the water. There is an interesting building jutting in to the water at Faxaskjól, something like a cross between an underground bunker and a brutalist lighthouse. I would love to know what it is, haven't figured it out yet.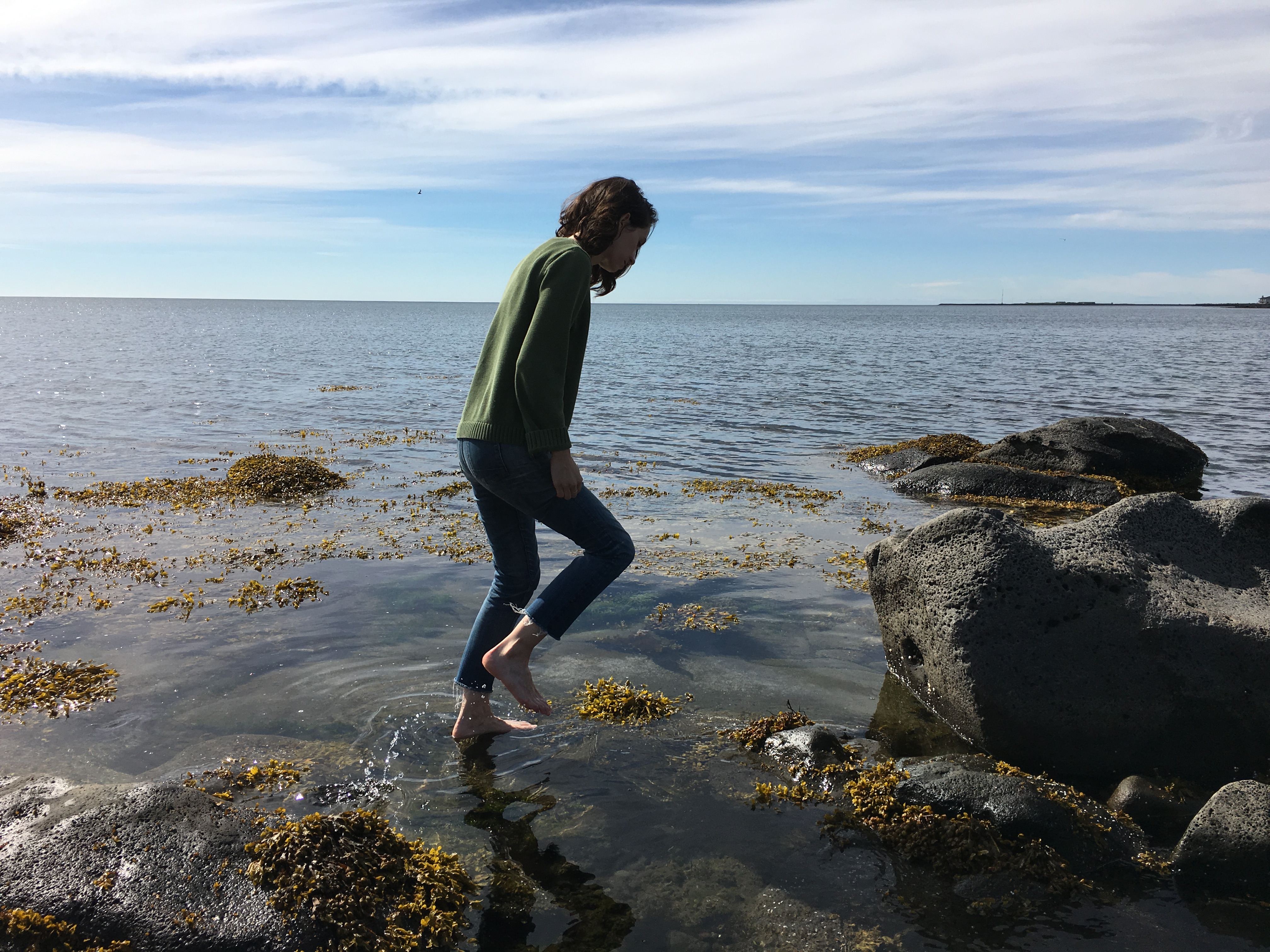 Kaffihús Vesturbæjar is a beautiful café/bar in the Vesturbæjar district. On that particular day, the seating out front was effectively a sun trap so we sat outside in our t-shirts. Their kleinur were very tasty, and the Einstök went down fast.
Mikkeller and Friends is another cosy and friendly place to grab a beer. It was established in an old doctor's house/clinic by the folks from Danish brewery Mikkeller.
Sæmundur í Sparifötunum is an order-at-the-bar gastropub inside a hostel called Kex. It was very reasonably priced for a sit-down meal in Reykjavík and offered many local foods including Icelandic lamb and salt cod. The food and view were great, and the atmosphere was lively.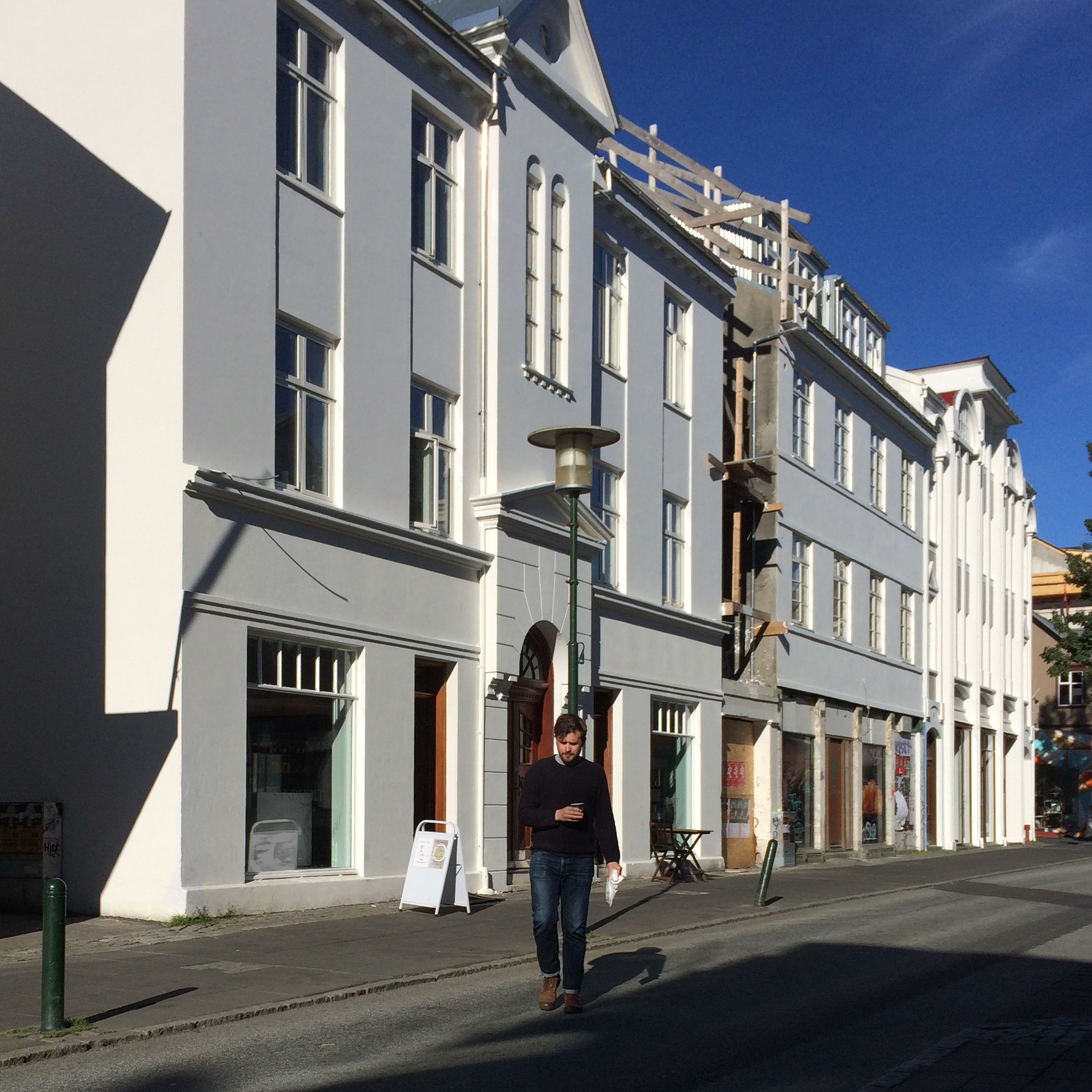 Sandholdt bakery has excellent coffee, pastries, and bread. It is also one of the very few places open before 8am, so it was perfect for the next morning before we left for Selfoss. We picked up one of nearly every pastry, a loaf of spelt bread, and a loaf of Enkirbrauð. Their spelt loaf was the nicest I have ever had, and I regret not picking up one of their rye bread loaves.
View map of our day in Reykjavík
– – –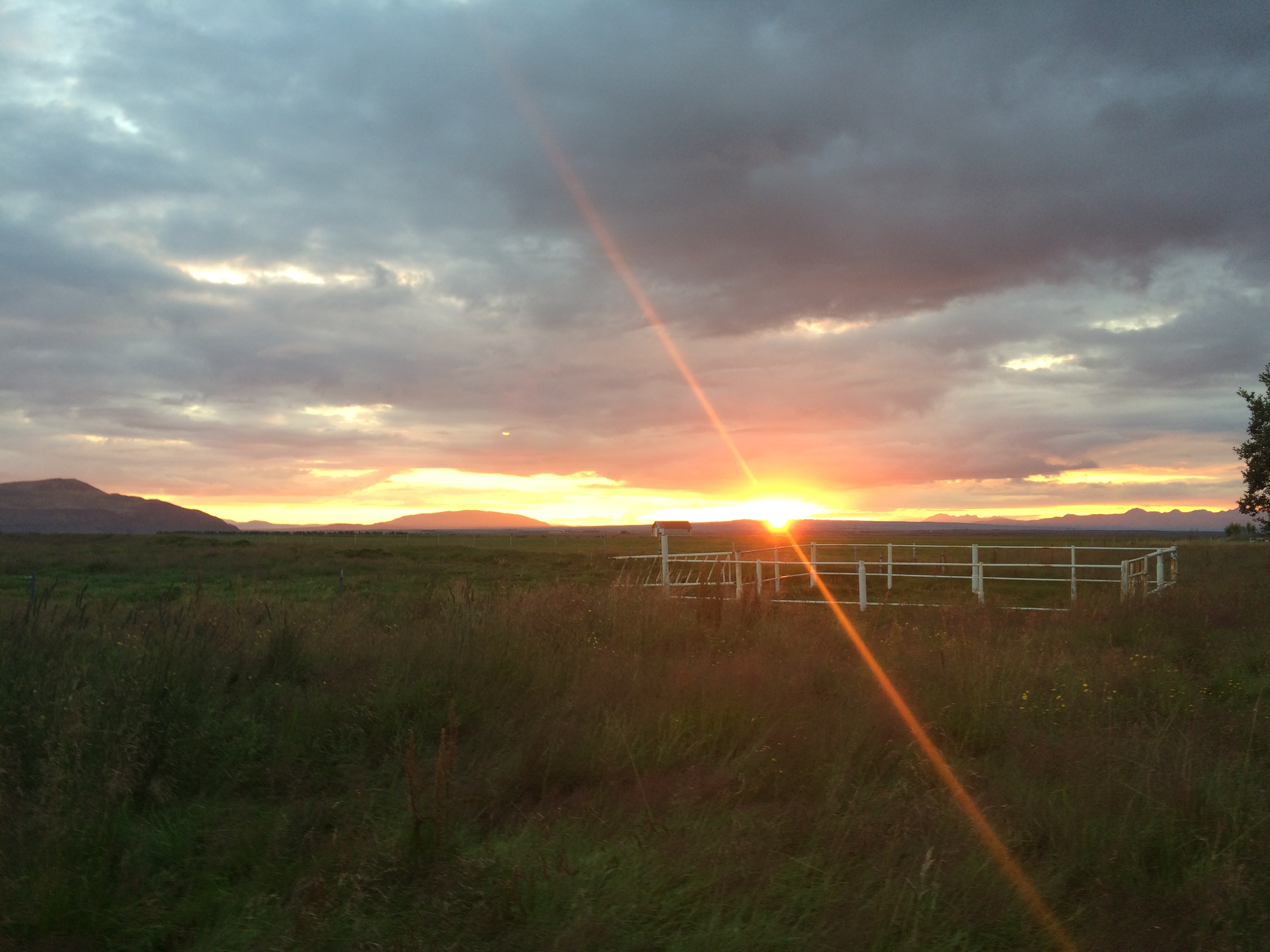 In southern Iceland we stayed in self-catered accommodation with friends. From there we took day trips to the major nearby destinations, fitting in as many hot springs as possible along the way.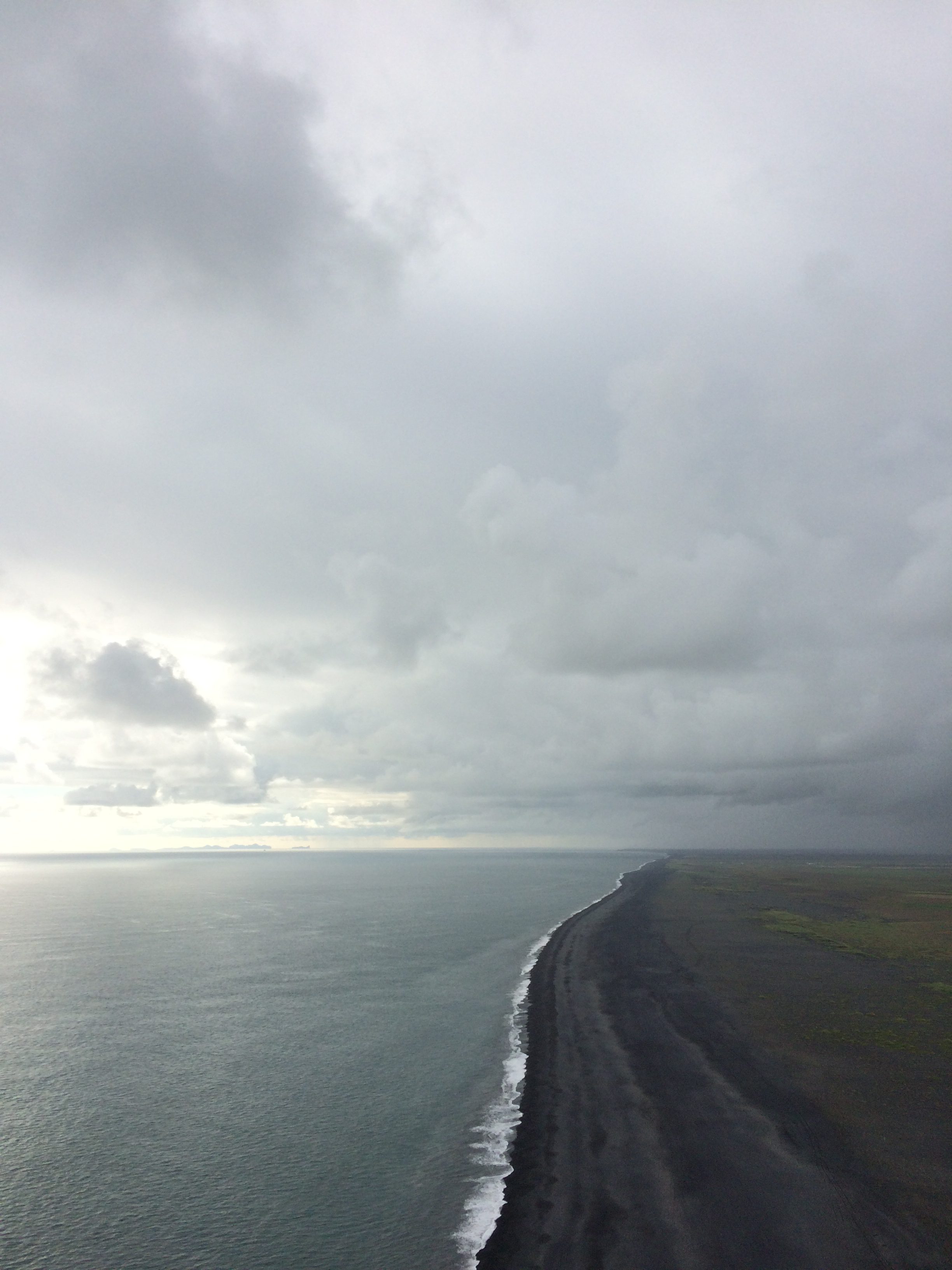 Dyrhólaey is meant to be one of the best locations for close-up puffin viewing in southern Iceland. We didn't see any the day we visited, however I've since realised that we may have had more luck if we took the longer walk out to the very tip of the peninsula. We did experience incredible views up and down the coastline.
Reynisfjara Black Sand Beach has impressive columnar basalt cliffs that reminded me of a pipe organ. We also saw puffins darting in and out of the water. They were very cute and smaller than I expected. The beach would more accurately be called "Black Pebble Beach", and the pebbles make an incredible sound in the waves. The dark rocks give off a surprising amount of heat if there has been any sun that day.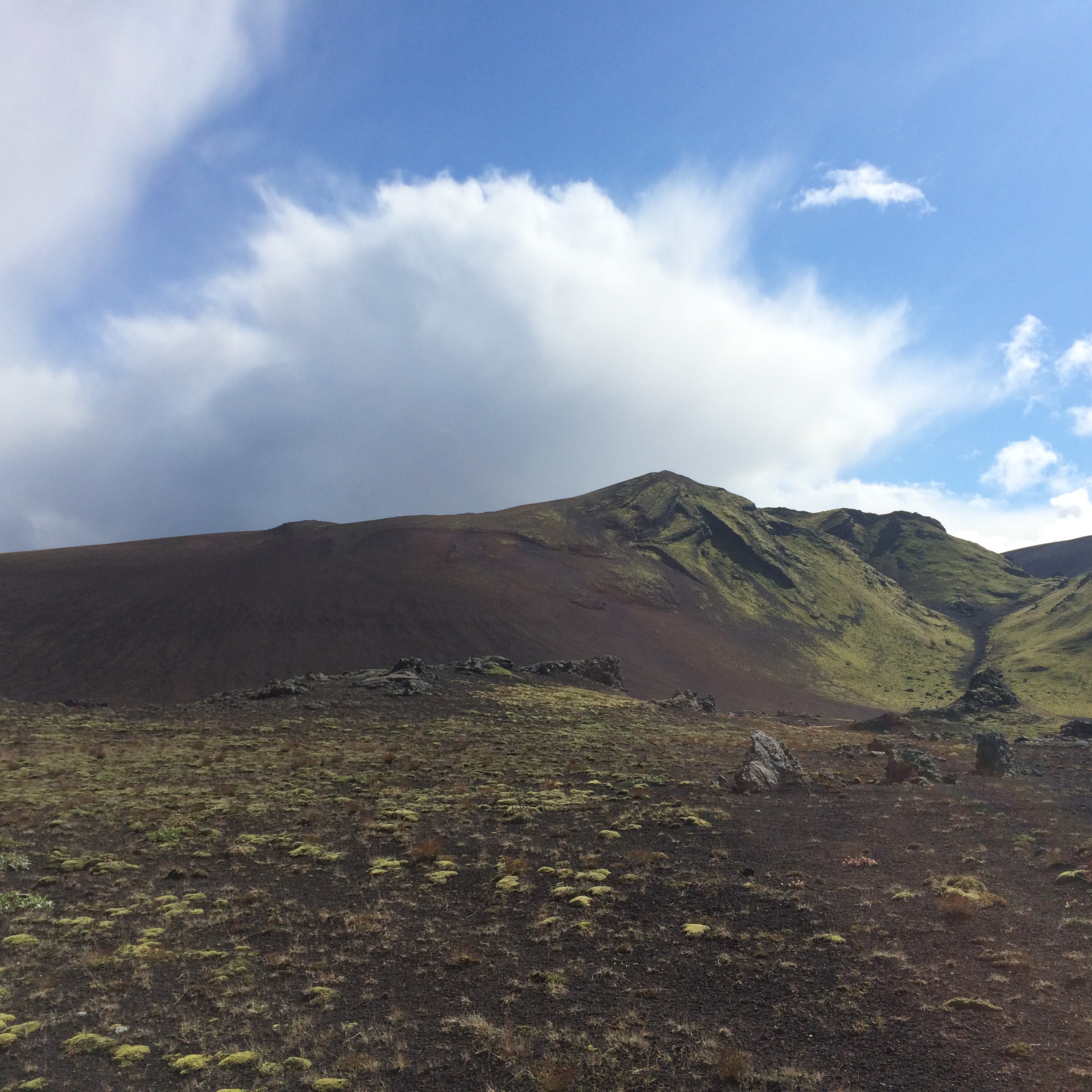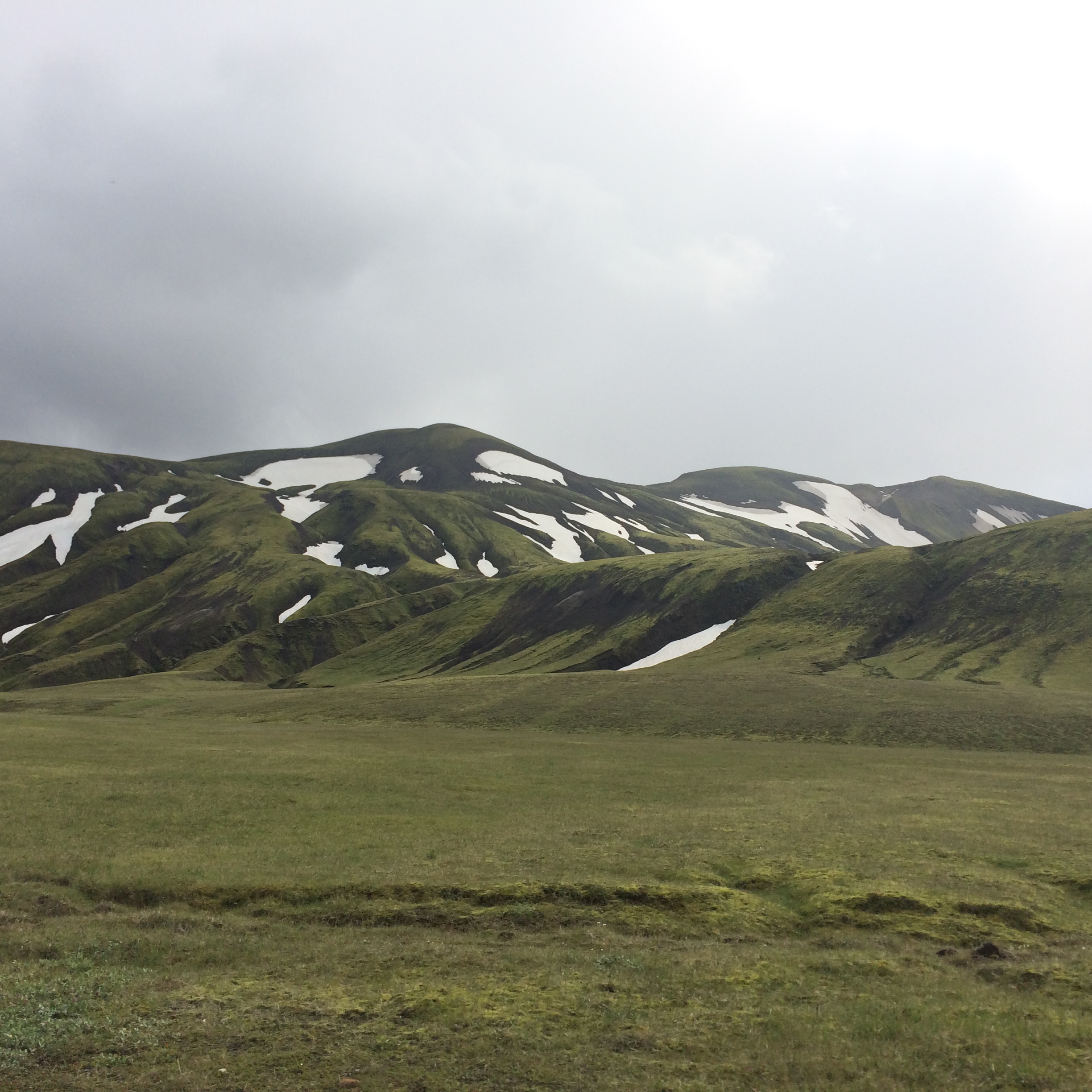 One of the most exciting day trips was to the Laugavegur trailhead in Landmannalaugar. We entered the Icelandic highlands via route 26 and Landmannaleið near Hekla. All of the roads in and out of Landmannalaugar require a 4×4 vehicle, and Landmannaleið includes a few small river crossings. The sign at the junction of 26 and Landmannaleið usefully explained that all visitors should keep their mobile phones on and fully-charged since everyone in the area will be sent a text when Hekla next erupts. This event has been overdue for a few years now …
The views along Landmannaleið were exceptional, starting out with desolate black lava fields and alien-looking little plants. We passed a group of riders driving a team of horses along a stream running through a green valley. We took F208 and F26 on the drive back, and though the view was very pretty, I would say it wasn't quite as good as Landmannaleið and was a significantly bumpier ride.
Landmannalaugar's multicoloured hills were beautiful even on an overcast day. We took a short walk at the trailhead, and then a few of us took a dip in the hot spring.
The hot springs in Iceland generally have some sort of man-made intervention to regulate the temperature of the water. We visited the springs later in the day to avoid midday busyness due to the day trip buses from Reykjavík. As a guideline, the more "natural" bathing spots have longer walks to reach them, more algae in the water, fewer people, and fewer amenities. The bathing pool at Landmannalaugar was probably the nicest nearly-natural spring we visited, though it was also the busiest since it was so close to a popular destination. The water was quite warm, and you could feel the heat coming from certain areas in the ground.
Gamla laugin (Secret Lagoon) in Fluðir was the most fully-equipped with showers and changing rooms. It was a great place to spend an afternoon and even had it's own mini geysir. It was also the only spring we visited with an entry fee.
Seljavallalaug offered the best balance between remoteness and amenities, though it also had quite a lot of algae. There was a nice short walk to get to the pool, basic changing rooms, and the temperature was well regulated. The view from the pool of the mist-covered narrow valley beneath Eyjafjallajökull is beautiful and atmospheric. Seljavallalaug was also the most poorly-signposted hot spring we visited. To get there, you turn off of route 1 on to route 242, Raufarfellsvegur, and then keep to the left following signs at the fork in the road for Seljavellir. You keep driving until the road dead ends in to a gravel parking lot at the base of a valley, then you walk for about 10-15 minutes in to the valley.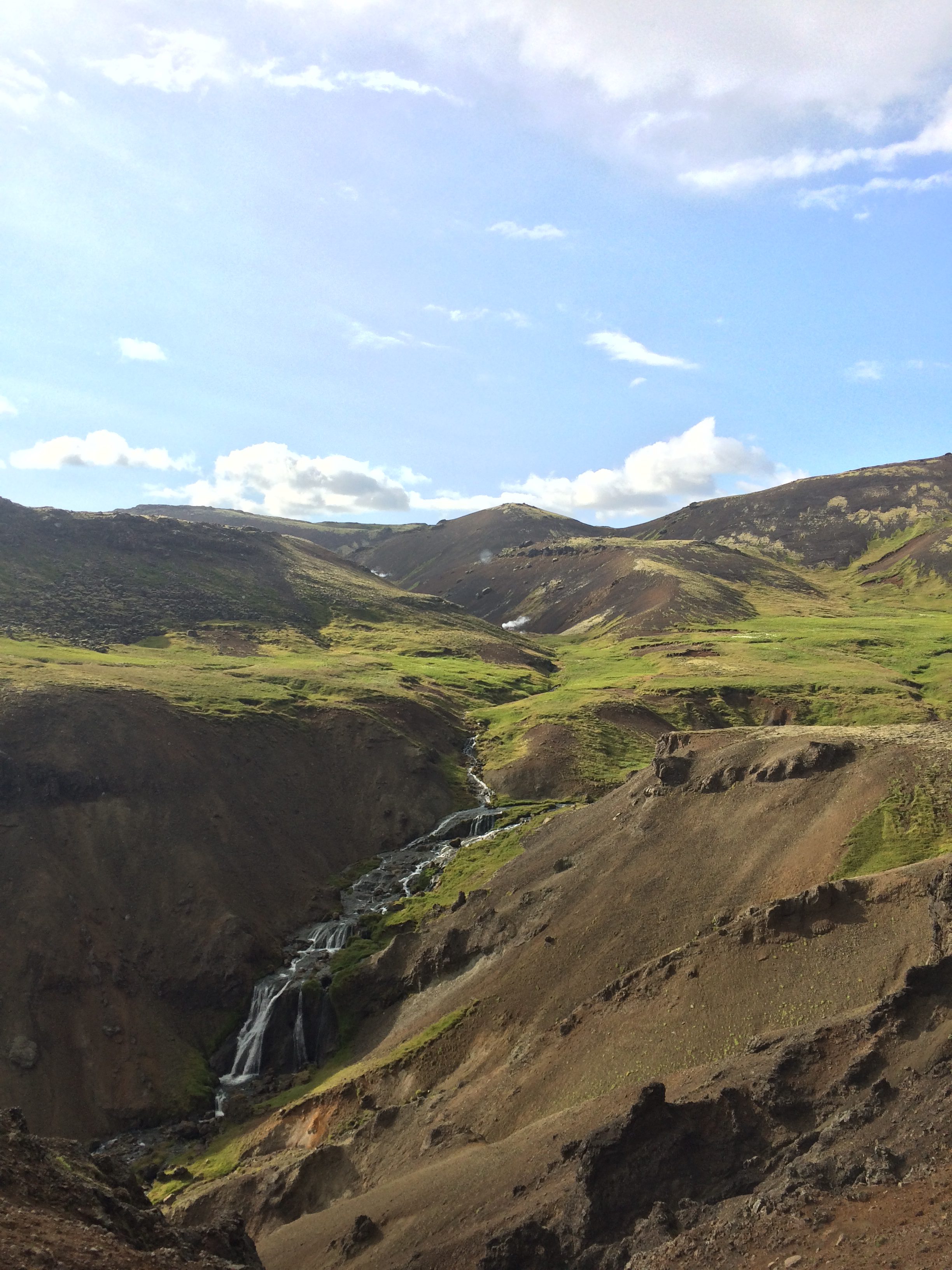 The hot river at Reykjadalur near Hveragerði was the most remote hot spring we visited with a 30–45 minute uphill walk from the trailhead. The views along the way are impressive, and the unregulated temperature of the river is unusually perfect. We had a sunny walk in and out, but it poured while we were sitting in the river so we could have done with a few plastic bags to protect our things.
View a map of sights, hot springs, food, etc. in southern Iceland
– – –
Self-catering was a great way to save money and to try some food that we may not have otherwise been able to sample.
Icelandic dairy is fantastic. Gull Ostur is a cheese similar to camembert, and and Stóri Dímon is similar to cambozola. Sadly I think neither exists in the UK, perhaps some specialty shop in London stocks them. Side note, Búrið is an excellent cheese shop in the Reykjavík harbour area.
Skyr with granola and/or blueberries was our go-to breakfast. Skyr is similar to plain greek yogurt in flavour and texture but is technically a cheese and is somehow both higher in protein and lower in fat. Blueberries were relatively well-priced in Krónan which seemed unusual considering Iceland's reputation for expensive produce, however I now know that many types of berries grow relatively well in Iceland. Bilberries and crowberries are particularly prolific and can be picked in the summer. I wish I'd known beforehand, we saw quite a few of them.
We made an approximation of a full English breakfast one morning, omitting pricey pork products. Blóðmör was a very good substitute for black pudding, though I prefer the spice level in the British version.
I'm not generally a soda drinker, but I did really like a yellow grapefruit-flavoured soda labelled "Grape". Icelandic beer in general, and Einstök in particular, is surprisingly good considering beer was banned in Iceland until 1989. Schnapps is popular in Iceland, the most popular are probably licorice-flavoured Opal and caraway-flavoured Brennivín. I liked both but preferred the latter. A friend compared Opal to cough syrup, not unfairly. Another side note, the Keflavík arrivals duty free shop is by far the most economical place to purchase alcohol.
Salty licorice is an extremely popular candy and chocolate ingredient in Iceland. I'm not a huge fan but did enjoy a chocolate-covered þristur bar. It tastes somewhat like Good & Plenty.
Icelandic dark rye bread was probably my favourite food discovery, so much so that I spent my first day back figuring out how to make it (see recipe). On the other end of the spectrum was hákarl…
Fermented greenland shark is as bad as it is rumoured to be. Crucially, I plugged my nose well before the package was opened so I was able to try a piece. The taste and consistency wasn't really unusual or unpalatable without the smell, it was similar to a soft, strong cheese. With the smell though… I absolutely would not have been able to eat it if I had smelled it first. One of our group accurately compared the smell to "rotting cat piss". We made the mistake of opening it in the house, and the smell stuck around for at least eight hours.
– – –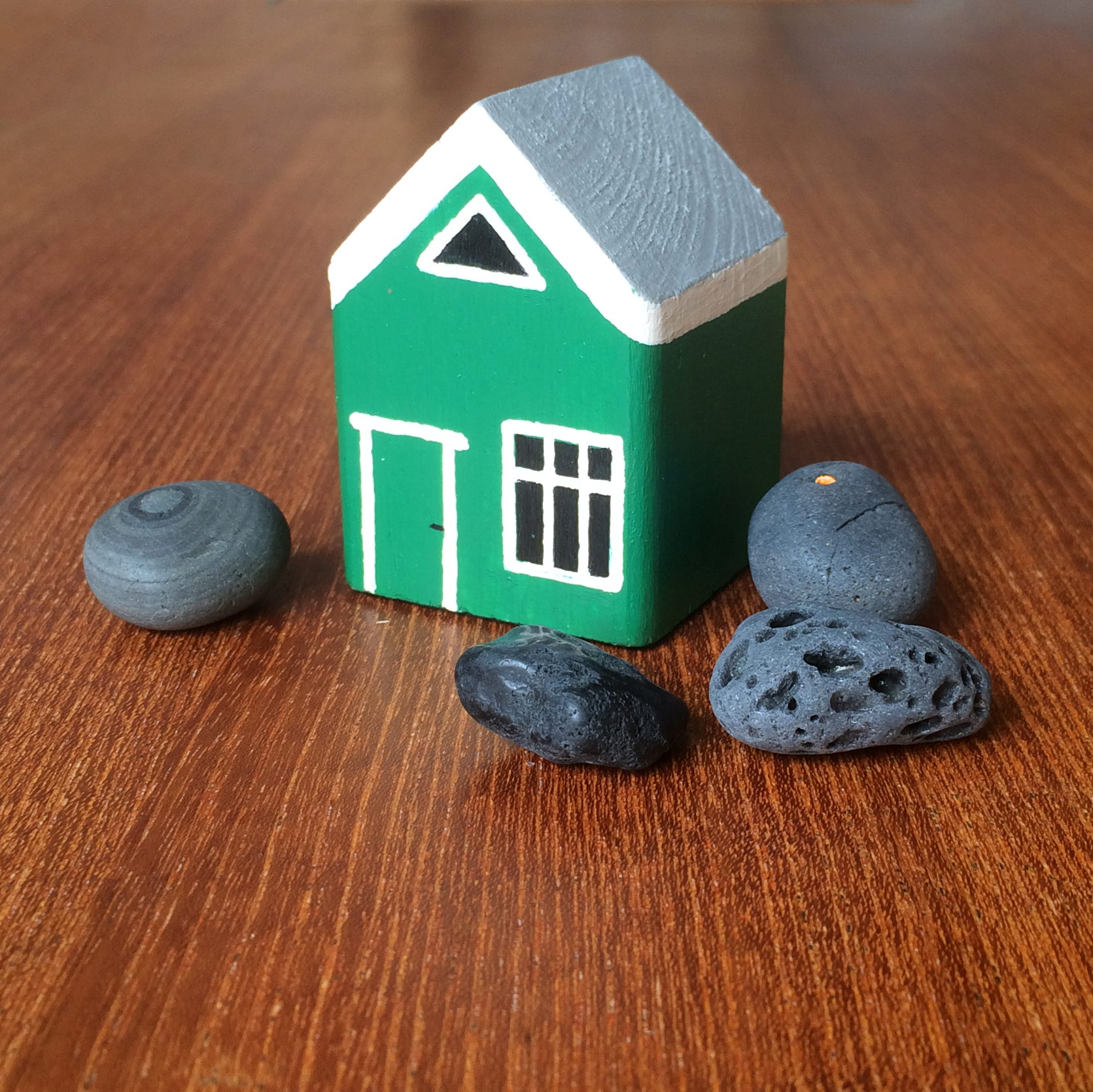 It was a wonderful trip all-in-all, and I would love to go back. Southern Iceland is densely packed with places to visit, so it worked well to stay in one spot and plan day trips from there. In a future visit I'd like to see more of the island, so I would probably plan to stay in a 2–3 different places along route 1 or would rent a camper van.