Published by Piper Haywood — One of the earliest gluten free cookbooks
One of the earliest gluten free cookbooks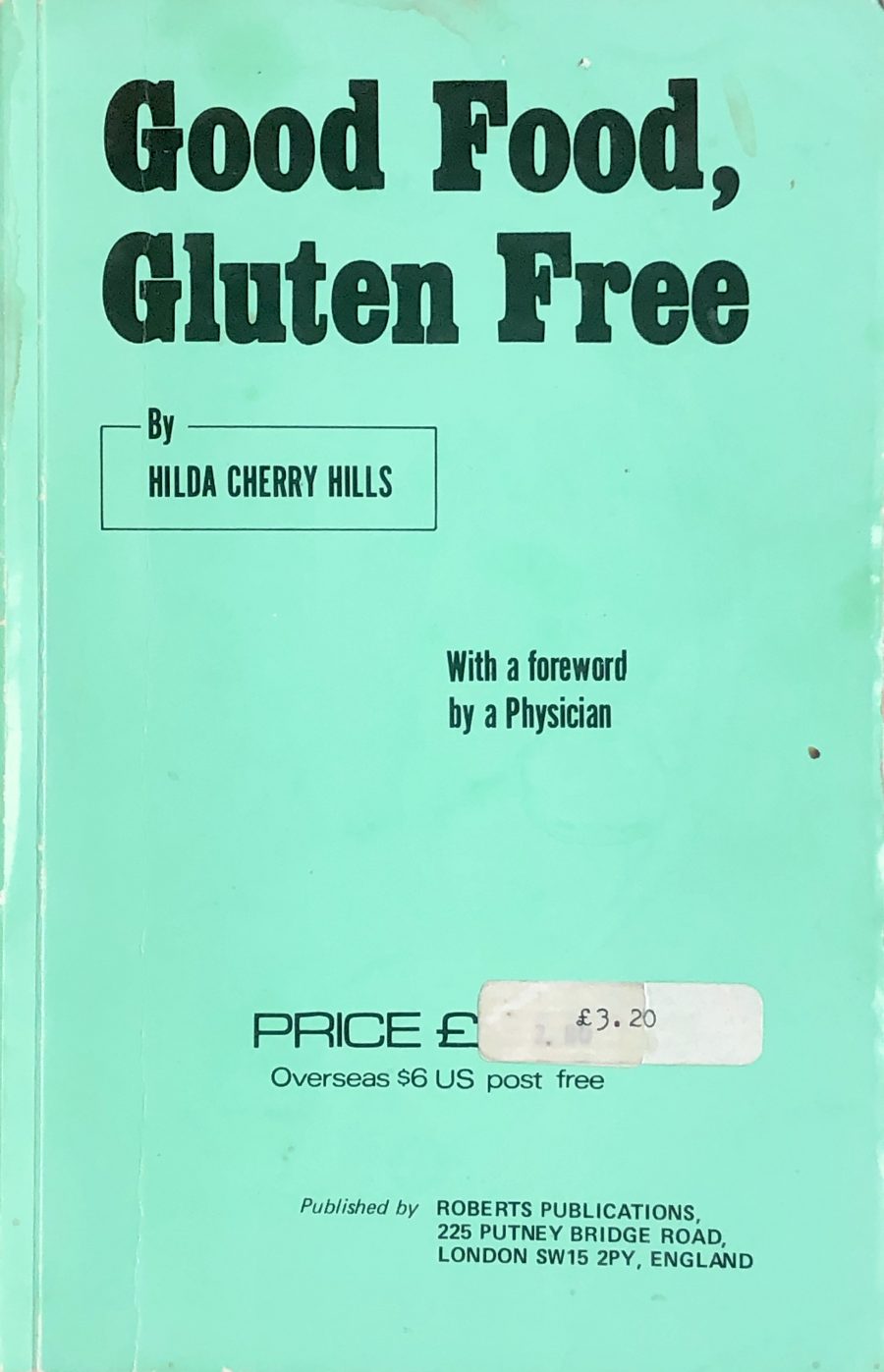 Good Food, Gluten Free by Hilda Cherry Hills arrived on my cookbook shelf around 2012 when I was struggling with some related health issues. I seem to remember that SB picked it up from a secondhand bookshop when we were living up north. The author's mission was to arm the public with more knowledge about celiac disease and gluten intolerance and how to deal with it, partly spurred on by her husband's troubles.
The cover states that it was published by Roberts Publications and originally sold for £2 or "$6 US post free", but there's no publish date. There is a review on the back cover from the 24 May 1974 edition of the Nursing Mirror, so I would guess it was published right around that time. Based on the first chapter, "Why this Book has been Written", it looks like this might be one of the first gluten free cookbooks published in the UK.
The book is packed with research, personal anecdotes, meal planning suggestions, travel tips, and recipes. In the second chapter, she outlines the history of the disease including Samuel Gee's 1888 report forming the first modern-day description and Dutch researcher Willem Karel Dicke's doctoral thesis which was the culmination of years of dietary research before, during, and after the Hongerwinter.
It's hard to imagine how difficult it must have been to navigate all of this early on before the million GF-friendly blogs, countless cookbooks, and dedicated GF shelves in grocery stores. It must have been such a relief for someone suffering from celiac disease in the 70s to stumble across this slim paperback. HB came across this sincere message from the author when leafing through the book:
Just a reminder

Although these things are a nuisance to do, the reward in renewed health and vigour is boundless, and will be an inspiration to not only yourself but to those around you, who will quite rightly admire your determination and applaud your results.

So go to it, and good luck to you whoever you are, and wherever you may be. You will get no medal, be sure, but you will have earned one.