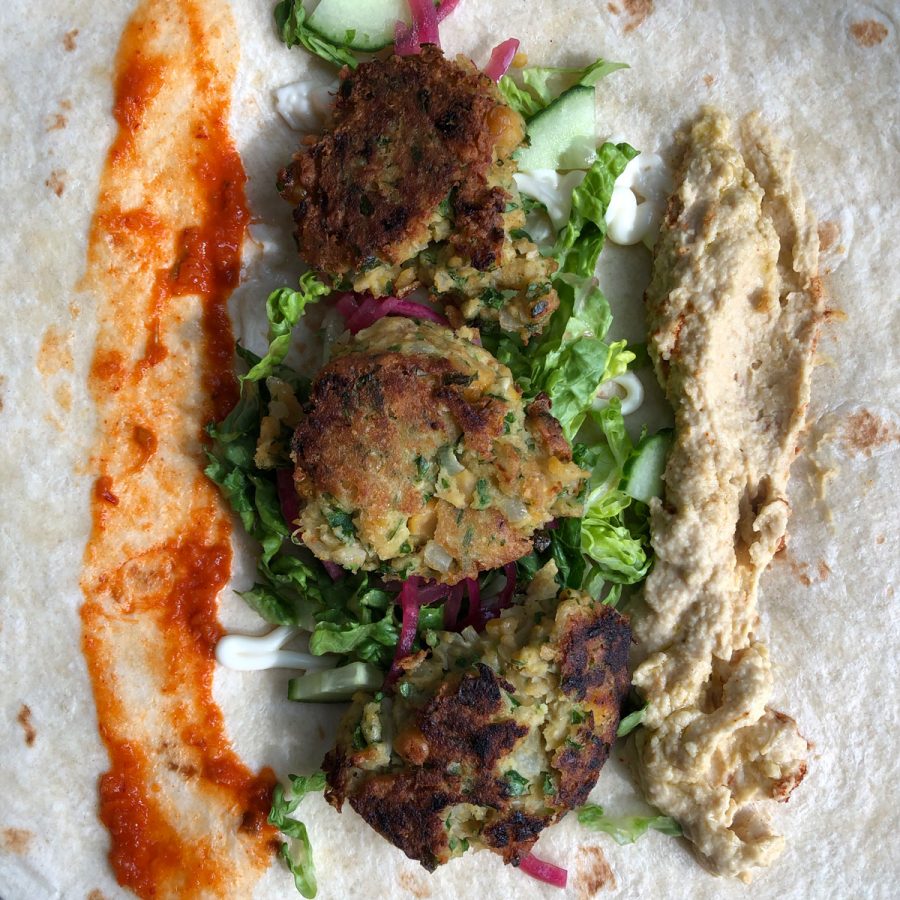 We made falafel wraps for lunch today using this falafel recipe from BBC Good Food. It was a decent, simple recipe that I'd be happy to use again with a few caveats:
The title says "spicy" but there is no heat in it… might actually be good to add some cayenne next time
Use the softest canned chickpeas you can find; East End brand is the softest I've found in London (and super cheap)
Use all of the parsley, stems and all, and chop it super fine
Chop the onion very fine, and cook the onion and garlic in olive oil instead of veg oil
Add a good pinch of salt (it says "seasoning to taste" but it's kind of easy to miss that)
Half a beaten egg is plenty, any more and it would be way too wet
Use two large-ish spoons to ease decently-sized dollops in to the pan since the mixture is too wet to shape in to patties
We had it with pickled red onions (red onions + red wine vinegar + sugar + salt), shredded lettuce, diced cucumber, yogurt, this hummus, and some leftover chili sauce from the best Turkish place in Leyton.
Maybe not quite up to the standard of the guys on Ridley Road Market, but pretty good! To get closer to theirs, we'd need a spicier chili sauce and more tangy pickles.