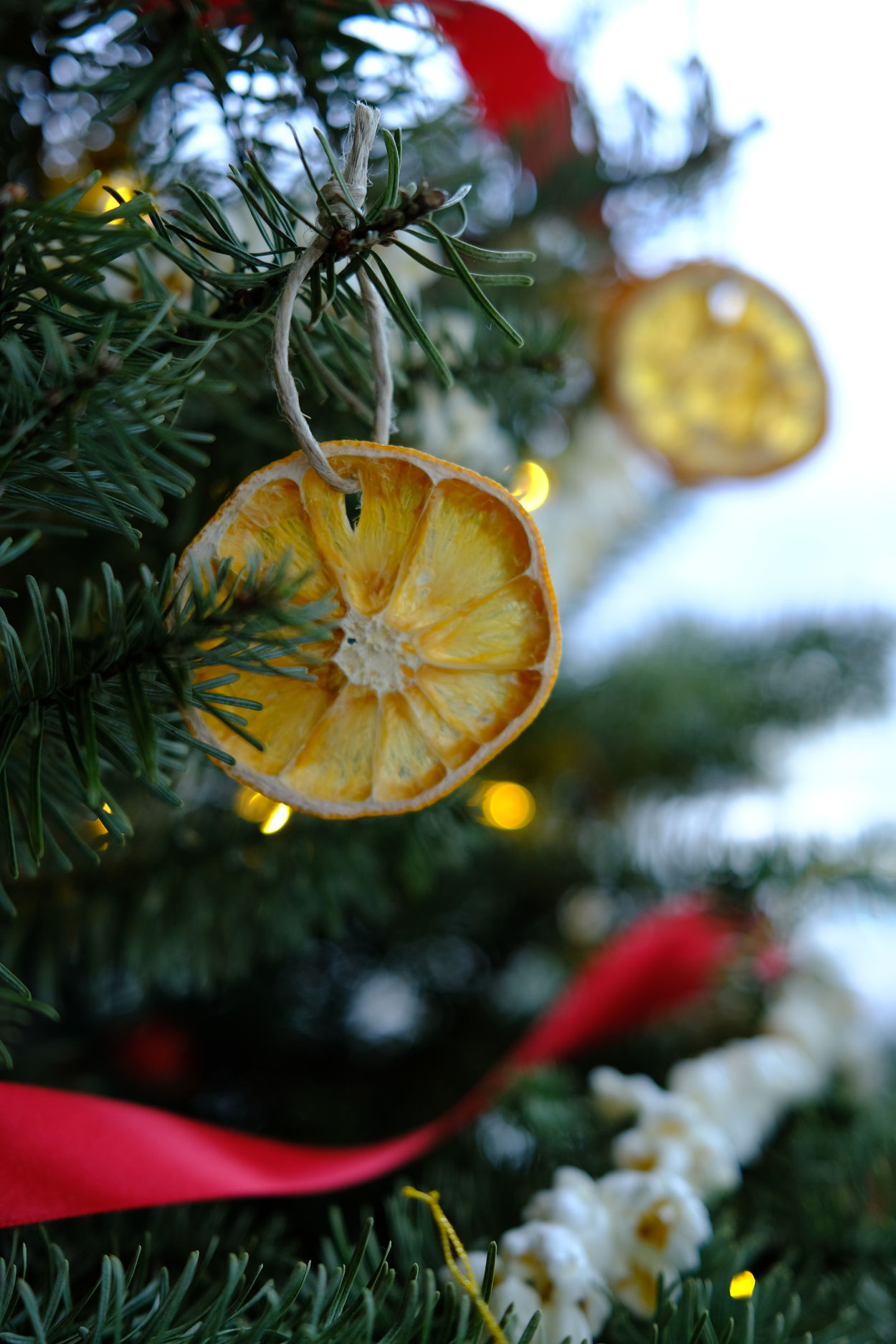 This is the first Christmas we've ever spent at home, not at Sam's parents' or mine. Both are just too far away, it wasn't right to travel and the stress would have been unreal.
Because of that, this is the first time we've had a tree. We've accumulated ornaments over the years but they're all packed away, so we decorated with an origami star, popcorn garland, red ribbon, and dried orange slices. Cadbury chocolate ornaments were an added bonus when a box arrived from Sam's folks. We missed family and friends, NYE could not have been more different from last year, but it was a lovely quiet time.
We did a pretty traditional British Christmas dinner with bread sauce and Sam's mom's sticky toffee pudding. Also made a big batch of Cumberland sausage meat for pigs in blankets and then sausage rolls in the new year. We used this recipe for the sausage meat, but just used 20% fat minced pork instead of mincing our own. If I do it again, I'll just buy dry toasted breadcrumbs instead of making our own. It was crazy simple though since we weren't planning on stuffing sausage skins or anything. Would definitely make it again, though we're trying to reduce the amount of meat we're eating in the new year.